Man's Castle
(1933)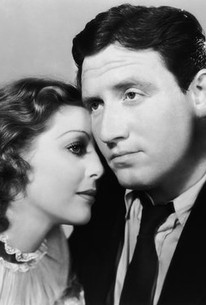 Movie Info
Impoverished by the Great Depression, a young woman is forced to move into a shantytown. Starved and desperate for shelter, she hooks up with the neighborhood thug and begins trying to make their humble hovel a home while he go out to scrape up some cash.
Critic Reviews for Man's Castle
Audience Reviews for Man's Castle
½
[font=Century Gothic]"Man's Castle" starts with Bill(Spencer Tracy), dapper in a tuxedo, feeding pigeons in Central Park next to Trina(Loretta Young) who has not eaten in two days, so he does the sensible thing and suggests a restaurant. At the end of the meal, he announces that contrary to appearances he does not have any money and somehow bluffs their way out of there without being arrested.(The tuxedo is for one of the odd jobs he is constantly working.) In reality, he lives in a shantytown by the East River, changing locations at least once a month and preferring to sleep under the open sky. Upon his return, he introduces Trina to his various neighbors before inviting her to stay.[/font] [font=Century Gothic][/font] [font=Century Gothic]"Man's Castle" is an entertaining romance that has less to do with the economic circumstances of the Great Depression, then with the idea of domesticity which has a novel spin put on it at the end. Domesticity is the one thing Bill fears which is ironic since he is being slowly drawn into it with his relationship with Trina.(Bill may talk tough but he is actually soft at heart.) But after a while, she is only shown cleaning house, hanging curtains or cooking.[/font]
a really interesting depression era film in which spencer tracy plays a 'bindle-stiff' or hobo. loretta young falls for him but he finds it hard to settle down.
Stella Dallas
Super Reviewer
Man's Castle Quotes
There are no approved quotes yet for this movie.