Actresses (Actrices)
(2007)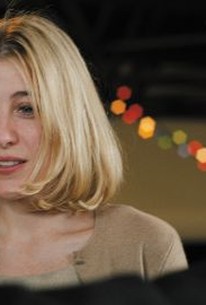 Actresses (Actrices) Photos
Movie Info
Actress-cum-director Valeria Bruni-Tedeschi's sophomore feature, the comedy-drama Les Actrices (Le reve de la nuit d'avant), follows the trials and travails of Marcelline (Tedeschi), a tense and jittery stage thesp whose personal and professional life threaten to fall into pieces simultaneously. On a personal level, Marcelline hits the midpoint of her life, hears her biological clock ticking, and longs desperately for a child. At work, Marcelline's inability to find the core of her character, Natalia Petrovna, in a production of Turgenev's +A Month in the Country only causes her emotional tension to double. In time, she regresses into such a basket case that she can barely respond to the stage director's query about whether she is right or left-handed. Marcelline's natty and overanxious mother (Marisa Borini, Tedeschi's mother in real life) weighs heavily on her as well, pressuring her constantly about the need to find an appropriate suitor before time runs out; instead, Marcelline finds herself drawn helplessly to Eric (Louis Garrel) a sexy young actor in the production - who, without her knowledge, nurtures reciprocal affections. This parallels the events that befall Petrovna in Turgenev's play, and indeed, at one point the spirit of Petrovna (Valeria Golino) appears to Marcelline for much-needed counsel. Meanwhile, as Marcelline weathers her own personal crises, one of her friends, Nathalie (Noemie Lvovsky) - the assistant to the play's director - struggles with her offstage lack of fulfillment as a wife and mother.
Critic Reviews for Actresses (Actrices)
Audience Reviews for Actresses (Actrices)
It reminded me of some Simone de Beauvoir´s novels whose (part of the) storyline and (some) characters have connections with the theater.
Rubia Carolina
Super Reviewer
Actresses (Actrices) Quotes
There are no approved quotes yet for this movie.