Android
(1982)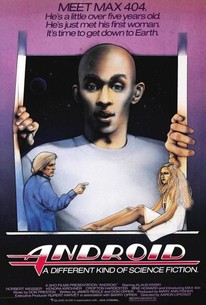 Movie Info
Several movie genres collide head-on in Android. Klaus Kinski plays a slightly cracked scientist, working in solitude on a remote space station. Kinski is hoping to develop a race of humanlike robots, the prototype of which is Max. 404 (Don Opper). He is interrupted by a coed gang of space-hopping escaped convicts. One of the cons, the lovely Brie Howard, falls in love with Max. 404, and he with her. The android's less attractive traits are exhibited when he jealously attempts to destroy female robot Kendra Kirchner. Though there's no budget to speak of, Android is one of the more likeable second-echelon sci-fiers of the 1980s.
Critic Reviews for Android
Audience Reviews for Android
I saw this on TV recently, it's okay, it's a sci-fi thriller about androids. I liked the ending most of all.