Revenge of the Zombies
(1943)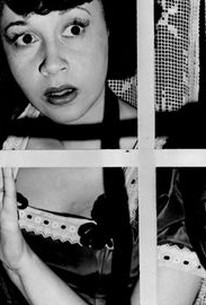 AUDIENCE SCORE
Critic Consensus: No consensus yet.
Revenge of the Zombies Photos
Movie Info
A sequel to I Walked with a Zombie, this horror outing has a psycho Southern scientist whose lab is located deep in a foggy bayou, working on creating special zombies to help Hitler get a foothold in the U.S. Fortunately, even zombies feel patriotism.
Critic Reviews for Revenge of the Zombies
Audience Reviews for Revenge of the Zombies
½
Wow. I sure expected more out of this. I thought it was going to be a scary eerie film rather than the comedy-thriller I got. I know these aren't the flesh-eating "Night of the Living Dead" zombies, but would it have killed them to make it a LITTLE bit scary? White Zombie was made a full decade before this, and it has GREAT zombies, plus a really spooky atmosphere and tone. Ditto for I Walked With a Zombie. This had a feel and score that reminded me of Spider Baby (a very weird but entertaining horror-comedy), including Mantan Moreland as comic (?) relief. John Carradine in the "mad scientist" role didn't help. Besides Grapes of Wrath, was that guy EVER in a GOOD movie? I don't think he ever said "no" to ANYTHING. Big disappointment.
Revenge of the Zombies is the exact same thing as King of the Zombies. Same racist stereotypical roles which were the norm for the time (or at least more socially acceptable) and same flimsy plot (that seemed to come off better with King) which again, at the time may have been exciting but falls seriously short today after the evolution of the zombie movie. Revenge of the Zombies isn't a total waste though--the photography is right on par with anything that Val Lewton ever did. It's worth your time if you've got a b s o l u t e l y nothing else or better to do or are a fan of old b-movies.
Michael Gildea
Super Reviewer
½
This film definately speaks to an era that thankfully (socially speaking) is long gone. It felt to me that they just wanted to make a simple horror film (which for its time this is not a bad one), but that concidering we were in the middle of a war they felt that the only way they could justify so trivial and endeavor was to tag on some ridiculous Nazi sub plot. Oddly enough the ridiculous racial stereotypes that permeate the film were apparently not a problem for anyone. While certain "sight gags" were amusing, the racial undertones of the film were almost too (I'd like to think purposely?) cartoonish to be truly offensive, but they were a little off-putting none the less.
Revenge of the Zombies Quotes
There are no approved quotes yet for this movie.