Three Blind Mice
(2008)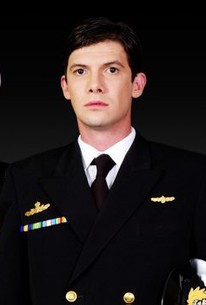 Movie Info
A trio of sailors about to be sent off to war hit the town for one last party in this semi-improvised drama from actor and filmmaker Matthew Newton. Sam (Ewen Leslie), Dean (Toby Schmitz), and Harry (Matthew Newton) are members of the Australian Navy who have orders to board the HMAS Dignity and set sail for duty that will eventually send them to Iraq. With 24 hours of liberty before they report for duty, Harry suggests they hit Sydney and party. However, despite plenty of booze and a visit from some friendly hookers, it's hard for the men to relax and enjoy themselves. Sam isn't sure he can handle the stress of war, and has a one-night stand with a waitress (Gracie Otto) while wondering if he'd be better off deserting. Dean takes some time out for a dinner with his wife-to-be and her folks, but drinking loosens his tongue and he says some things he should have kept to himself. And Harry, the wild man of the group, doesn't seem so jovial when his day comes to a close. Three Blind Mice received its world premiere at the 2008 Sydney Film Festival.
Critic Reviews for Three Blind Mice
Audience Reviews for Three Blind Mice
A bit cruddy, I will admit. This supposedly arty piece that played at festivals is the story of uninteresting sailors on leave who get up to "all sorts of trouble". We don't end up caring about them.
John Ballantine
Super Reviewer
Three Blind Mice Quotes
There are no approved quotes yet for this movie.