Golden Boy
(1939)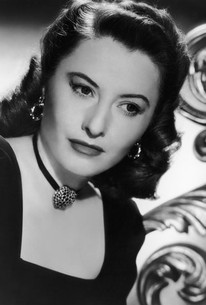 Movie Info
Director Rouben Mamoulian often claimed that he'd been inspired to make Golden Boy after reading a newspaper clipping about a recently deceased boxer. While Mamoulian may have genuinely believed that he was the true "auteur" of Golden Boy, he probably wouldn't have made the picture at all had not Clifford Odets started the ball rolling by writing the property for the stage in 1936. In his first starring role, William Holden plays Joe Bonaparte, a promising young boxer. While boxing promoter Tom Moody (Adolphe Menjou) and Menjou's mistress Lorna Moon (Barbara Stanwyck) urge Joe to pursue a ring career, Joe's Italian father (played with a surfeit of Chico Marx by 27-year-old Lee J. Cobb) wants his boy to become a famous violinist. Moody tells Lorna to romance the boy to get him into the ring. She does so, but regrets her callous actions when she genuinely falls in love with Joe. Having already broken his father's heart, Joe is further devastated when he accidentally kills a ring opponent. In the original play, both Joe and Lorna pay for their "sins" by dying in an auto accident. This would never do in Hollywood, so at fadeout time the chastened Joe returns to his forgiving father, with a tearful Lorna by his side. Clifford Odets' overrated purple prose seems to flow naturally from the actors, though it is obvious that William Holden had a long way to go. Still, Holden is pretty good in his first bonafide lead, a fact that he would ever after attribute to the patience and encouragement of his co-star Barbara Stanwyck; each year on the anniversary of Golden Boy's Hollywood premiere, Holden would send Stanwyck flowers as a sign of his eternal gratitude. While much of Golden Boy seems like a cliche-ridden museum piece when seen today, the film comes to life during the boxing sequences, helmed in exciting montage fashion by the always innovative Rouben Mamoulien.
Critic Reviews for Golden Boy
Audience Reviews for Golden Boy
it's pretty corny but it was great fun seeing 21-year old william holden in his first important role as violinist turned boxer joe bonaparte. i swear i didn't recognize him for at least 10 mins. and of course he falls for barbara stanwyck :)
Stella Dallas
Super Reviewer
½
Barbara Stanwyck is fine as usual and William Holden does well considering it was his first lead but Lee J. Cobb, usually a fine actor, overdoes his part to the nth degree.
Golden Boy Quotes
There are no approved quotes yet for this movie.