Mad Love
(1935)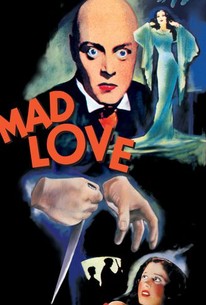 Movie Info
In his first American film, Peter Lorre portrays egg-bald Dr. Gogol. A brilliant and highly respected surgeon, Gogol would give up everything he has in life for the love of Yvonne Orlac (Frances Drake), star of the Parisian Horror Theatre. But Yvonne is deeply in love with her husband, concert pianist Stephen Orlac (Colin Clive). When Orlac loses his hands in a train accident, Yvonne pleads with Gogol to save her husband. Perversely, he does so by grafting the hands of a recently executed murderer onto Orlac. Not only is Orlac unable to resume his musical career, but he has suddenly developed a peculiar talent for throwing knives; he also has a bad habit of attempting to win arguments by throttling his opponents. Gleefully exploiting his patient's torment, Gogol disguises himself as the executed killer and tries to convince Orlac that he, Orlac, was responsible for a recent murder. In a effort to prove her husband's innocence, Yvonne goes to Gogol's home and switches places with a lifesize replica of herself that the obsessive Gogol keeps in his living room. Only the last-minute intervention of Orlac saves Yvonne from being strangled by the crazed Gogol. The first of several film versions of Maurice Renard's The Hands of Orlac, Mad Love was directed by cinematographer Karl Freund. Its deployment of certain visual elements that would later (consciously or otherwise) be adopted by Orson Welles in Citizen Kane brought Mad Love a surfeit of latter-day attention when Pauline Kael annotated the resemblances in her 1971 New Yorker article on Kane (Ms. Kael's assessment of Mad Love as a "dismal, static horror film" is both unfair and untrue).
Critic Reviews for Mad Love
Audience Reviews for Mad Love
I'm madly in love with this movie and Peter Lorre! It's so beautiful and horrific all at once, very romantic. If you love old horror movies, you must see this one.
½
This campy and highly melodramatic horror movie is notable as the American debut of Peter Lorre. This being the second adaptation of the Hands of Orlac story has a lousy title that sounds like a musical comedy which features Renee Zellweger. Fortunately, Mad Love happens to be about a man at loose ends and a mad man who happens to be a scientist. Filmed with sharp angles and vague lighting which should be expected from director Freund who worked as cinematographer on Metropolis and Dracula (1931). It's fun, creepy, and often hilarious.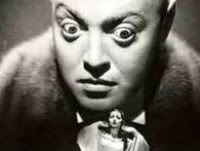 El Hombre Invisible
Super Reviewer
½
Peter Lorre gives another wonderfully creepy performance as brilliant but off his rocker Dr. Gogol. He is in love with actress Yvonne Orlac (Frances Drake). She is married to a concert pianist (Colin Clive). When Orlac's hands are crushed in a train accident, Yvonne goes to him for help. His love for her (and his loose screws) persuade him to do some dastardly deeds that he hopes will ruin Orlac, both physically and emotionally, on the idea that Yvonne will leave her husband for Gogol. Soime really unsettling scenes, particularly when Gogol kisses Yvonne at her going-away party. Gets fewer stars than it should because the character, for comic relief I suppose, of the wisecracking reporter (played by Ted Healy, who I believe gave the Three Stooges their start) was out of place. Otherwise, well-done.