Circus
(2000)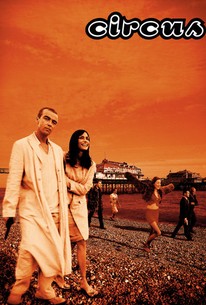 Movie Info
A confidence man discovers too late that he's on the other end of a dangerous scam in this tense thriller from England. Leo Garfield (John Hannah) is a small-time gambler and con artist who is eager to get out of the business. Bruno (Brian Conley), a brutal underworld leader, wants Leo to manage his gaming operations. While he's in no position to say no, Leo doesn't want to work for the unstable gangster. Hoping to raise enough money so that he and his wife Lily (Famke Janssen) can leave the country, Leo agrees to murder Gloria (Amanda Donohoe), the wife of a mobster named Julius (Peter Stormare). However, Bruno's brother Caspar (Ian Burfield) is convinced that Leo is up to no good, and he hopes to get some information from Lily by passing on unwelcome news -- Elmo (Fred Ward), Lily's former partner in crime, has just been released from prison, and he wants revenge for her betrayal of him after a bungled robbery. Leo goes through with his assignment to kill Gloria, only to discover that he's been set up -- the woman in question was a prostitute hired by Julius, who videotaped her death and is now demanding $500,000 in blackmail from Leo. Circus was the feature film debut for director Rob Walker, who had previously worked in British television.
Critic Reviews for Circus
Audience Reviews for Circus
½
This film had the potential of bing a food British movid, the plot was pretty clever with great twists. Both John Hannah and Famke Janssen played good parts, but the comedy moments were really forced and why did it have to have to have Brian Connelly as the main gangster? There was this thing that Eddie Izzard was doing by singing songs relevant to the situation which didn't really come to anything. Some parts watchable, some parts cringable.
Lady D'arbanville
Super Reviewer
Circus Quotes
There are no approved quotes yet for this movie.