The Mother
(2004)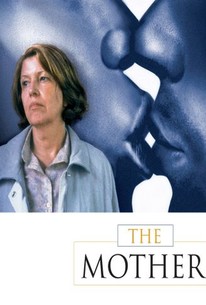 Movie Info
May is an ordinary grandmother from the North of England. When her husband dies on a family visit to London, she recedes into the background of her busy, metropolitan children's lives. Stuck in an unfamiliar city, far from home, May fears that she has become another invisible old lady whose life is more or less over. Until, that is, she embarks on a passionate affair with Darren, a man half her age who is renovating her son's house and sleeping with her daughter.
Critic Reviews for The Mother
Audience Reviews for The Mother
½
I'm happy if I never have to see this again. It's not the older woman/younger man set up, it's not the elderly nudity. No, what bothers me is that a mother could do that to her own daughter. Not to mention how Darren treated the poor old woman. I could feel her pain and fear of becoming yet another "invisible old lady whose life is more or less over", but the way she went about fixing it just wasn't right.
vieras esine
Super Reviewer
a controversial film that is more than the sum of its theme. I often felt like I was outside of this film, looking in; and I believe that sense of alienation was by design. It does an expert view of showing a woman, May, who had never really questioned her wifely duties (although, apparently didn't do that great a job of raising her daughter, who claimed she was never given the love and support she needed). When May and her husband arrive in London to visit their children, it seems like the world is going on around them and they can only watch. When the husband dies, May refuses to live in the family home, so comes to London to live with her children. She begins to feel the freedom and the breathtaking concept that she can now do what she wants, when she wants - and ends up taking a lover with none other than James Bond (Daniel Craig), who is a carpenter working on her son's flat. The sex scenes come across very real and poignant, especially May's confession that she felt that she might never be touched again. The tension comes from the fact that Craig is May's daughter's lover. The daughter is a needful thing, always turning the conversation towards herself (even while saying to May, "enough about you, what about me" - yikes!) - and their struggle over Craig fills the remainder of the film (all done in subterfuge and typical Brittish upper lip). When all the plot devices collide and May is forced (though it appears to be her choice) to return to the family digs - she walks through her son's house, much as she entered it - with their lives going on around and without her. Undeterred, she is home just long enough to pack her bags so she can take a cruise; thus getting on with her life and continuing to "become", rather than waiting to die.
paul sandberg
Super Reviewer
Soap-style British chick-flick that's pleasant enough background viewing until the graphic Daniel Craig on grandmother sex scene...
Ross Collins
Super Reviewer
The Mother Quotes
There are no approved quotes yet for this movie.