Pizza
(2005)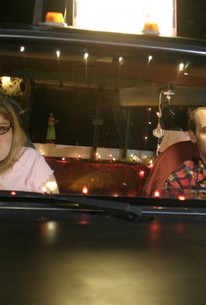 Movie Info
This quirky comedy stars Kylie Sparks and Ethan Embry as misfits who bond during a one-night suburban odyssey. When nobody except her mom and imaginary friend show up at her 18th birthday bash, chubby Cara (Sparks) strikes up a conversation with philosophizing pizza deliveryman Matt Firenze (Embry) -- who invites her to tag along on his rounds. What ensues is a revelatory evening that gives Cara an education and forces Matt to face reality.
Audience Reviews for Pizza
Cara-Ethel has to be one of the least appealing character names in film history and serves as a sad commentary on the lonely life this young girl leads. But Cara (Kylie Sparks) has spunk and wit and intelligence hiding in the unappealing body that nature has given her. Celebrating her eighteenth birthday with only her mom, and an imaginary friend, Cara strikes up a conversation with the pizza delivery guy and winds up spending an evening with Matt (Ethan Embry), riding around in his truck, talking and experiencing life. This was a tender story about a girl that seems to have developed a pretty healthy attitude despite her disadvantages. The actors really drew this viewer into the story and made us believe these two could actually be friends on the spur of the moment. What began as an act of pity, became a connection that benefited both characters. there were minor quibbles about a few of the choices that went into the setup and some of the supporting characters had little depth, but overall a production that kept it real.
Mark Abell
Super Reviewer
½
It was a cute, quirky movie. I enjoyed it. Way to "play" the guitar off-screen Ethan! They sure snuck a lot of "fucks" into this "PG-13" movie.
Pizza Quotes
There are no approved quotes yet for this movie.