Evil Aliens
(2005)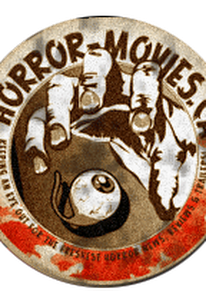 Movie Info
A tabloid television news magazine host and her ramshackle crew have a gruesome close encounter when they set out to investigate an alien abduction in director Jake West's no-holds-barred splatstick comedy. Cat (Jennifer Evans) and her boyfriend were copulating in a moonlit graveyard when they were abducted by a malevolent gang of extraterrestrials and forced to endure a most unseemly series of highly-intrusive medical tests. Though Cat would eventually find her way back to terra firma, something strange seems to be growing inside of her and the man she was with that night has never been heard from again. When exploitive "Weird Worlde" hostess Michelle Fox (Emily Booth) catches wind of the Cat's story, she sees it as the perfect opportunity to resuscitate her failing ratings and get her show back in the spotlight. With keen-eyed cameraman Ricky (Sam Butler), stoned-out sound guy Jack (Peter McNeil O'Connor", spotty-skinned ufologist Gavin (Jamie Honeybourne) and reenactment actors Candy (Jodie Shaw) and Bruce (Nick Smithers) in tow, the determined television host sets out for the Welsh peninsula where the abduction took place to get the scoop and make a buck. Upon arriving at their remote destination, the crew quickly discovers that Cat, who lives in a decrepit farmhouse with her three inbred brothers, is in an advanced state of pregnancy despite only having been inseminated by the attacking extraterrestrials just days ago. It's not long before the murderous aliens show up at the farmhouse seeking to see what kind of progress their interspecies offspring has made, and as the terrified humans stage a last stand against the interstellar invaders the stage is set for a man-versus-alien bloodbath that threatens to soak the stars in gore. ~ Jason Buchanan, Rovi
Critic Reviews for Evil Aliens
Audience Reviews for Evil Aliens
½
Evil Aliens is a worthwhile horror comedy that shows how a low budget film can do something truly creative in terms of what the filmmakers were able to pull off with such a meager budget. The film is cheesy and gory and over the top. This is definitely the type of film that will certainly delight fans of lower budget films. The performances are quite good and the cast are amusing in what they bring to the screen. I thought that Evil Aliens was one of the best low budget horror comedies in quite some time. The film looks cheaply made, but that shouldn't turn you away from the sheer entertainment value that the film provides so well. There's plenty of over the top moments that you're sure to enjoy if you love gross out films. The film is imperfect, but it is a film where it is crafted purely for mindless fun, and enjoy yourself with friends. Evil Aliens is a well crafted picture that boasts wicked gore effects and funny scenes that are well thought out. If you enjoy B movies, then this is a must see. There is enough originality here that makes Evil Aliens one of the most enjoyable horror comedies of the last ten years or so. If this is the type of film that you like, don't pass this one up. The jokes are funny, the gore is plentiful and the director is able to pull off something truly wonderful with his ideas. Even if it's never anything truly perfect, this is the perfect film that shows how talented some filmmakers are. If you're tired of big budget horror films that recycle the same crap over and over again, and then give this one a shot, you may be pleasantly surprised at how good it is.
Awww I disagree this movie is so good because: It is shot well, Its childishly funny, Its got enough blood in it, Its about crazy aliens, Its original Okay it could be compared to many a film, but until you watch it you will never know. Its two hours long.
Alexander Wilson
Super Reviewer
½
This is a frequently funny, vulgar, low-budget gory good time and it contains many horror film references, my favorite being the Cannibal Holocaust gag and trust me you'll know it when you see it. The downside is the film is way too ambitious for its own good, which is my nice way of saying most of the CG (ships, flying orbs etc) suck. Fortunately, the positives far outweigh the negatives. For fans of Peter Jackson's early films, Evil Dead 2 and/or Undead.
A.D. Villarreal
Super Reviewer
Evil Aliens Quotes
There are no approved quotes yet for this movie.