Passchendaele
(2008)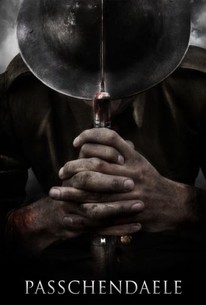 Movie Info
Follows the exploits of Canadian soldiers leading up to one of the key battles of World War I that was fought over nearly four months in 1917.
Critic Reviews for Passchendaele
Audience Reviews for Passchendaele
Passchendaele is one of the worst films I have ever seen. This film is terrible. The film starts off well enough, but ends up being long and boring. This is a terrific example of how not to do a war film. This film probably has about 15 minutes of actual combat fighting. Nothing more. The acting, and script is terrible. I can't believe that some people think that this is a terrific tribute to those brave men who gave their lives so valiantly for the cause of freedom. This film is a stain on their memory, Paul Gross doesn't know anything on how to make an effective war film, and this proves it. A shameful "war" film about one of Canada's finest hours in battle. This film should be remade and should be told by a director who actually knows the source material.
An incrediable war drama that has it all, romance, drama, action and amasing characters. A splendid, powerful, deeply moving and unforgettable movie. A bold, passionate, well-crafted and patriotic piece of Canadain film. Director and star, Paul Gross gives an honest, riveting and very dedicated performance and also proves to be a promising and visionary filmmaker. Gross crafts a fearless and tremendous historical epic filled with romance and strong battle sequences. A brave solute to the men who fought in the time of the war. One of the best and most excting war films of it's kind since Saving Private Ryan. It's stunning, thrilling and exhilerating. A spectacular and satisfying character driven story. A masterpiece.
½
This a sweeping epic of love,courage and faith at the time of world war 1.Yes you may you seen it before but it the key players that keeps this from being just other pearl harbour! It is directed with such passion and fine detail that sweeps you in and then theres the intenes battle sences that are second to none since Saving Private ryan!!All in all an in grossing film that need to be watched and is another slice of history..
Brian De Guelle
Super Reviewer
Passchendaele Quotes
There are no approved quotes yet for this movie.