About Sunny
(2013)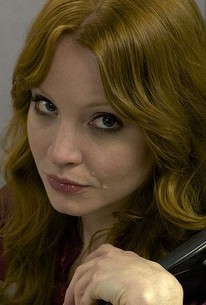 Movie Info
Single Las Vegas mother Angela Jerome (Lauren Ambrose) struggles to care for her beloved daughter Sunny (Audrey Scott) in a failing economy, and faces a difficult decision when presented with the option of giving up everything for a shot at a better life. Dylan Baker and Penelope Ann Miller co-star.
Critic Reviews for About Sunny
Audience Reviews for About Sunny
2012 INDEPENDENT SPIRIT AWARD NOMINEE - BEST ACTRESS: LAUREN AMBROSE This low key study in desperation is made memorable only because of a great performance from its star, Lauren Ambrose. The story of a young mother who fumbles her way through lousy jobs while poorly attempting to feed her daughter crappy meals, THINK OF ME comes across as the ultimate tiny ambition "Sundance" indie. Set in a back alley Las Vegas, you know, where all the cigarettes get smoked and where the locals really live, Lauren Ambrose makes every moment count, despite the fact that not a whole lot happens here. The ostensible plot has her character latching onto a shady investment opportunity from her boss, only to have it unravel before our eyes. Her lousy car keeps breaking down, a theft happens, lots of car services are called, and somewhat creepy acquaintances keep honing in on her cute daughter. Most of the events are ambiguous, giving us the feeling of a main character who lives in the moment, and makes every decision based on her gut. It's often fascinating to watch, as Ambrose imbues every scene with a guard-up sensibility. It's as if she wants everyone to believe she doesn't suffer fools, but when the chips are down, she's likely to go with whoever has the best offer for her immediate survival. I'm not sure if I was rooting for her or not, but I definitely felt for her and the increasing toughness of her decisions. Writer/Director Bryan Wizemann nicely captures the look and rhythms of single motherhood with its warrior mentality competing with small moments of hedonism just to make it through another day. It's a shame this slight but fascinating film hasn't gotten more attention, because Lauren Ambrose has certainly taken her career to the next level here. She'll have a hard time getting more votes than Michelle Williams at the Spirit Awards, but if ever a character embodied indie spirit, it's this one.
Glenn Gaylord
Super Reviewer
About Sunny Quotes
There are no approved quotes yet for this movie.