Air
(2015)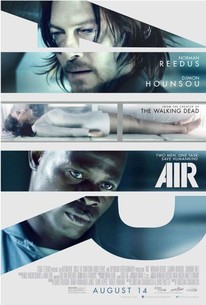 Movie Info
In the near future, breathable air is nonexistent. Virtually all of humanity has disappeared and those chosen to reestablish society reside in a controlled state of suspended animation. Two engineers tasked with guarding the last hope for mankind struggle to preserve their own sanity and lives while administering to their vital task at hand.
Audience Reviews for Air
½
I didn't hate it and I didn't love it, just an indie film that attempts to explore an interesting concept with actually exploring. The characteristics were a little messy and we deserved a strong relationship with the 2 main actors but that is overlooked. Didn't expect to find much here but I wasn't bored as expected. I've been going through backlog of movies and reviewing them all over again with dates but a film like this I cannot waste my time. 26-03-2018.
Brendan O'Connor
Super Reviewer