AVP - Alien Vs. Predator
(2004)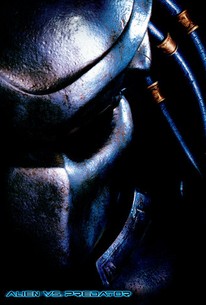 AVP - Alien Vs. Predator Photos
Movie Info
Directed by Paul W.S. Anderson, Alien vs. Predator follows billionaire Charles Bishop Weyland (Lance Henriksen) and his team of drillers, scientists, and archaeologists, to an obscure pyramid site in Antarctica. Among the icy ruins, allegedly, lies the proof of an empire predating humankind. Once there, however, the group finds more than ancient sarcophaguses and hieroglyphics; rather, their discovery consists of dismembered human skeletons and fossilized remains of the alien creatures that appear to have violently burst out of their chests. Even more horrifying is the evidence suggesting that the aliens may still exist. Indeed, there are aliens below the pyramids, but an equal threat looms above: three Predators, all on the verge of manhood, are engaged in a gruesome rite of passage -- every hundred years, young Predators must travel to Earth and take on a hunting ritual in order to complete the transition to adulthood or die in the process. Before long, the humans find themselves battling for their own lives as the Predators and aliens continue their fight for superiority. The film also features Sanaa Lathan, Raoul Bova, Ewen Bremmer, Colin Salmon, and Agathe de la Boulaye.
Critic Reviews for AVP - Alien Vs. Predator
Audience Reviews for AVP - Alien Vs. Predator
A spit in the face to both franchises. AVP: Alien vs. Predator does both famed-sci-fi-antagonists no favors as it's nothing but a senseless crossover and unnecessary addition. 1/5
Eugene Bernabe
Super Reviewer
Both 'Alien' and 'Predator' are classics with suspense and violence. This film doesn't even meet up to their standards. Aside from the most unlikely alliance, there are some good action moments.Featuring predictable scenarios and slightly obvious CGI, it easily loses its supposed realism. If you are a hardcore fan of 'Alien' or 'Predator', its best to give this a miss. If you are new with two of movie's greatest monsters, just stick with the originals.
Samuel Riley
Super Reviewer
Paul W.S. Mother Effing Anderson. Sick of the guy. He's the posterboy for rambunctiously stupid Hollywood movies that focus on "cool" action scenes and a completely disregarded plotline. Have you guys seen the Resident Evil movies? ...Freakin horrible. None of them have any merits of anything that is good about filmmaking other then the fact that it made it into theaters. Please Anderson... stop making movies. This is one of the worst movies to come out in this decade. Don't watch this garbage.
AVP - Alien Vs. Predator Quotes
| | |
| --- | --- |
| Alexa Woods: | How do you say 'scared shitless' in Italian? |
| Sebastian De Rosa: | "Non vedo l'ora di uscire da questa piramide con te, perché mi sto cagando addosso...More or less." |
| | |
| --- | --- |
| Alexa Woods: | You're one ugly mother(fucker).... |
| | |
| --- | --- |
| Sebastian De Rosa: | The enemy of my enemy... is my friend. |
| | |
| --- | --- |
| Alexa Woods: | t's a bomb. Well, I hope it kills every fucking one of 'em! |
| Alexa Woods: | It's a bomb. Well, I hope it kills every fucking one of 'em! |