American Me
(1992)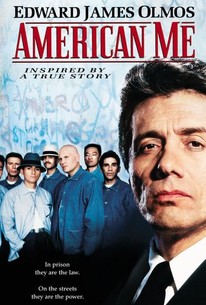 Movie Info
Edward J. Olmos made his directorial bow with the powerhouse crime saga American Me. Olmos stars as street-gang leader Santana, who during his 18 years in Folsom Prison rules over all the drug-and-murder activities behind bars. Upon his release, Santana goes back to his old neighborhood, intending to lead a peaceful, crime-free life. But his old gang buddies force him back into his old habits. The omniprescene of the "Mexican Mafia" in the southwest is sufficient to make this film a daunting, demoralizing experience. Upon its release, American Me received a lot of press play due to the fact that Olmos shot his Folsom sequences on location, using actual prisoners as extras and bit players.
Critic Reviews for American Me
Audience Reviews for American Me
Although there's a stumble on a believable performance from the supporting cast and transitions, the film is an intimidating and pulse-pounding force of truth. American Me's hard-hitting exploitation and direction/production/performance from Olmos carries the film as an ominous and exceptional reality check. 4/5
Eugene Bernabe
Super Reviewer
This one could have easily been titled Mexican-American History X. It's a little less polished but every bit as captivating.
Randy Tippy
Super Reviewer
Gut-wrenching, brutal, and powerful, American Me is not enjoyable in the conventional sense, but stands out as one of the most impressive purely dramatic offerings. It's a story of violence and its dehumanizing consequences that, in some ways, is reminiscent of The Godfather, with characters that echo those from the Puzo/Ford-Coppola epic. Director Edward James Olmos fearlessly takes aim at the culture of machismo which has enveloped so many inner city youths. This is an unrelenting condemnation of that lifestyle, a portrait of the sort of brutality that violence begets. In my opinion, one of the very few "gang" films that seemed to get it right and doesn't try to glorify the lifestyle, but instead show consequences.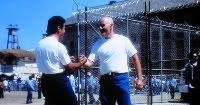 El Hombre Invisible
Super Reviewer