Archangel
(1991)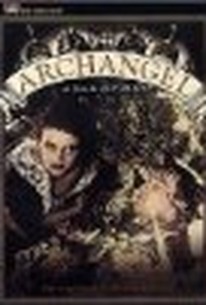 Movie Info
Set during the Bolshevik revolution, a Canadian soldier, a Belgian aviator and a Russian nurse, each overcome by mustard gas and the horrors of war, cannot remember who they are in love with.
Critic Reviews for Archangel
Audience Reviews for Archangel
½
It is Archangel, Russia in 1919 between World War I and the Russian Civil War. British Lieutenant John Boles(Kyle McCulloch) is assigned to billet with a native family where he winds up saving the life of Geza(David Falkenburg), their young child, but then he ends up having to be saved, too. In his delirium, he thinks he sees Iris, his dead wife, but it turns out to be only Veronkha(Kathy Marykuca) who is in fact married to Philbin(Ari Cohen). The only problem is Philbin cannot remember much of anything, much less who he might be married to. One never watches a Guy Maddin film for historical realism(usually it involves being in the mood for something a little different) but it is important to note that "Archangel," one of his earliest features, is set in a time of uncertainty when nobody knows who is in charge or if there is a actually a war going on which is perfect for his dreamy style. That informs a lot of the relations between the characters which I could not sort out in a hundred years. That having been said, I still found enough to be intriguing and enjoyable to make it worth my time.
After watching this I'm not quite convinced that Maddin and Lynch weren't separated at birth. Maddin doesn't make movies, so much as he transfers dreams to celluloid. I've given up on trying to explain his plots, since no synopsis ever really does the them justice. I'll just say that if you're a fan of surrealism, you should give this one a shot. I can almost guarantee that you won't be disappointed.
Shane Donnelly
Super Reviewer
½
In frozen Archangel in 1919, a one-legged lieutenant meets a woman whose husband has amnesia and believes it is always their wedding day, while the local militia fights both Germans and Bolsheviks, not realizing that both World War I and the Russian Revolution are over. A dreamlike and melancholy meditation on forgetfulness, ignorance and confusion, done in the style of an early sound film.
Archangel Quotes
There are no approved quotes yet for this movie.