Baby Blues (Cradle Will Fall)
(2007)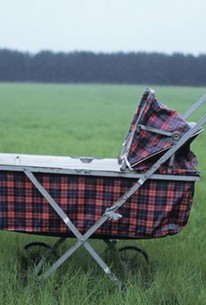 AUDIENCE SCORE
Critic Consensus: No consensus yet.
Baby Blues (Cradle Will Fall) Photos
Movie Info
Postpartum depression soars to terrifying new heights in this suspenseful thriller about a ten year old boy who struggles to save his family from an unspeakable evil. Based on actual events, Baby Blues centers on the harrowing experiences of a young farm-boy named Jimmy (Ridge Canipe) who realizes that something is serious wrong with his increasingly-unstable mother. As his once tranquil home is suddenly transformed into an inescapable house of horrors, the brave young boy vows to protect his defenseless siblings from an evil they could never imagine.
Critic Reviews for Baby Blues (Cradle Will Fall)
There are no critic reviews yet for Baby Blues (Cradle Will Fall). Keep checking Rotten Tomatoes for updates!
Audience Reviews for Baby Blues (Cradle Will Fall)
This is one fucked up movie! I don't care how true the stories is, who in their right mind wants to sit and watch a film about a crazy mother who picks off her young children one at a time? This film was just so disturbing on so many levels, that I had to turn it off. I can't believe that a studio would actually produce something like this! Besides the horrifying plot the film goes way over the top with the blood and gore, as if the story wasn't disturbing enough. As for the acting, well it's about as horrific as the storyline, I honestly think the children may have written some of their own lines. If that wasn't bad enough, the film is shot in a way that looks like it was produced at the dawn of color television in the 1950's, and being that most of it takes place at night, you could hardly see what the hell was going on half the time. This was one of the worst movies I have seen in a very long time and I don't think anyone in their right mind should waste their time on it!
Todd Smith
Super Reviewer
½
I am too speechless for this terrible fIlm...it left me upset. It's about A sick mother whose newborn dies, so she kills her other five children and Drown Them, stab them, and shoot them. I love babies\chiildren, so this was hard for me to watch. Based on A true story, I still have to give it credit for It's devastating and gruesome killings.
Jacob Palacio
Super Reviewer
Post partum depression taken to the extreme. Some of the scenes in this film were almost too over performed... some were sickly atrocious. The mother played crazy very well, and the young boy did a pretty decent job, though. The rest of the cast were laughable, at times. Just another slasher film with a little twist...and not a great twist.
Cynthia S.
Super Reviewer
Baby Blues (Cradle Will Fall) Quotes
There are no approved quotes yet for this movie.