Beautiful Ohio
(2006)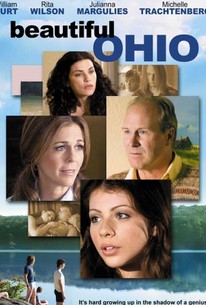 AUDIENCE SCORE
Critic Consensus: No consensus yet.
Movie Info
Longtime actor Chad Lowe makes his feature directorial debut with this quiet family drama focusing on two young brothers as it explores the elaborate family dynamics and rapidly-evolving social attitudes during the dawn of the 1970s. Simon (John Hurt and Judith Messerman (Rita Wilson) are progressive parents who want nothing but the best for their two boys Clive (David Call) and William (Brett Davern). A highly-intelligent math prodigy whose seems set to claim the top prize at the upcoming mathmatics competition, troubled Clive frequently disconnects from his doting parents by speaking in a made-up language that nobody but himself can understand. William, on the other hand, is just trying to get by as he struggles to work his way out from under the formidable shadow cast by his older sibling. When Clive's provocative girlfriend Sandra (Michelle Trachtenberg enters into the equation harboring a decidedly sensitive secret, the tempestuous relationship between the two brothers will soon put to the ultimate test.
Critic Reviews for Beautiful Ohio
Audience Reviews for Beautiful Ohio
Excruciatingly slow, and the genius older brother with his "secret" language got old really quick. I couldn't say it was a total waste of time, as there was some good bits and it did pick up somewhat one hour in, but I found the first half very, very slow, and the end part way too rushed with no real answers. The pacing on this movie was definitely a little off.
Nicki Marie
Super Reviewer
This was a waste of my time. It was a huge disappointment because I really like Michelle Trachtenberg. It's about a messed up family that gives all their attention to their genius son who is into all the bad stuff you can think of and his parents don't do anything about it. What was the point? It didn't have a good message it just seemed like a lot of random scenes that make you feel like the human condition is depressing.
Dannielle Albert
Super Reviewer
Beautiful Ohio Quotes
There are no approved quotes yet for this movie.