The Changeling
(1980)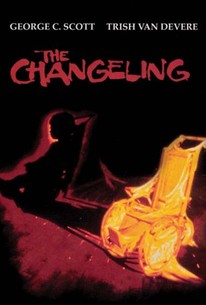 Movie Info
Peter Medak's The Changeling is among a handful of films, including The Haunting (1963), Ghost Story (1981), and Lady in White (1988), that have successfully recreated the intimate, drawing-room atmosphere of supernatural horror fiction. After his wife and daughter are killed in a snowbound car accident, classical composer John Russell (George C. Scott) relocates from New York to Seattle to teach at his alma mater. Looking for a quiet place to rest and continue writing music, he is referred Claire Norman (Trish Van Devere) at the Seattle Historical Preservation Society. Claire shows John a large, sparsely furnished estate in the outlying countryside. He takes the house, appreciating its remoteness and the solitude it might afford, and diverts himself by renovating and settling in. He even starts to compose, putting aside his older work in favor of a new, sentimental piece for the piano. It is not long, however, before he begins having nightmares about the accident that killed his wife and daughter. Possibly because of this trauma, he is open to communications from the house's ghostly occupants. Pursuing a loud, repetitive pounding noise in an upper room, he stumbles on the apparition of a young boy drowning in a tub. Working together with Claire, John discovers frightening parallels between this vision and buried events from the house's past. Horror writer M.R. James once said that his goal as a writer was to make the reader feel "pleasantly uncomfortable." Those looking for a similar experience in movies will appreciate The Changeling as a gem in the horror genre.
Critic Reviews for The Changeling
Audience Reviews for The Changeling
½
An engaging ghost story that deserves more credit for its twisty plot, uncomfortable atmosphere and Medak's refined direction than for being actually scary (even though it does have its creepy moments), and it boasts a very fine performance by George C. Scott.
Carlos Magalhães
Super Reviewer
The actual haunting of the house, where John Russell (Scott) resides, is handled with craftsmanship and delicacy by director Peter Medak. The tell-tale gothic mansion, the deep bass thuds in the house's walls like a giant's knocks, and the quiet whispering of a child's voice, make this a very ably made haunted house story. While the story behind the haunting, and the search for the truth behind it, make for a really interesting mystery, it's such a strange assemblage of scenes. In the first part of the film we see Russell widowed and he begins teaching composition at a university. When he begins to be haunted, he realizes it almost immediately, goes searching for the truth, and finds it. Russell is never frightened by the ghost, only inquisitive about its origins. He doesn't mind picking up human bones, threatening people, and talking to the ghost in question. Even big old George C. Scott must get scared sometimes, but in this film he's fully self-possessed and seems unable to approach fear. The connection between him and his dead daughter is severed once we indulge in finding out the truth about the ghost, which makes me wonder why he's widowed at all. While the film itself was intricate and complex in the best of ways, there really wasn't anything frightening about it, which is a shame when watching a film about a ghost story.
Spencer S.
Super Reviewer
MisterYoda ?
Super Reviewer