Charlie Chaplin
(1915)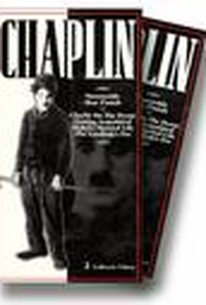 AUDIENCE SCORE
Critic Consensus: No consensus yet.
Movie Info
Shanghaied, Charlie Chaplin's 11th film for Essanay was shot largely on board the SS Vaquero, which Chaplin had rented for the film. Chaplin's cameraman, Harry Ensign, devised a pivot for the camera which simulated the violent rocking of the ship as well as rockers for the stage, anticipating the shipboard shots in The Immigrant. In the story, Charlie is in love with Edna Purviance, whose father owns a ship which he plans to have blown up for the insurance money. Forbidden to see Charlie, Edna runs away, leaving a note: "Father -- I have stowed away on your boat. Goodbye. Your unhappy daughter, Edna." Coincidentally, Charlie is hired to hit prospective crew members over the head with a mallet, whereupon they are shanghaied. He is himself shanghaied by the first mate in the same fashion. Charlie is a willing but inept seaman, knocking the whole crew overboard by misdirecting a loading crane and washing dishes in the soup that the cook is preparing. As the ship's rolling increases, Charlie has difficulty serving dinner and becomes seasick. He discovers Edna hiding in the hold just before the Captain and First Mate light the fuse on a keg of TNT and escape in a launch. Meanwhile, Edna's father has found her note and is chasing after them in a speeding boat, trying to stop the explosion. Charlie throws the TNT keg overboard and into the skiff of the escaping Captain, saving the Vaquero. When Edna's father arrives, Edna and Charlie join him in his launch, but when he will still not approve of Charlie, even after saving his daughter and his boat, Charlie kicks the man overboard, much to Edna's delight.
Critic Reviews for Charlie Chaplin
There are no critic reviews yet for Charlie Chaplin. Keep checking Rotten Tomatoes for updates!
Audience Reviews
There are no featured reviews for Charlie Chaplin at this time.
Charlie Chaplin Quotes
There are no approved quotes yet for this movie.