China is Near (La Cina e vicina)
(1967)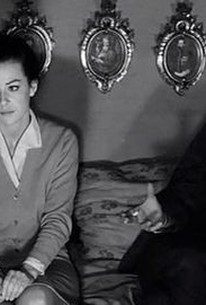 China is Near (La Cina e vicina) Photos
Movie Info
In this Italian satire a poli sci professor from a large, wealthy family stirs up turmoil amongst his family and friends when he decides to run for office on the Socialist party ticket. His brother the Maoist tries to thwart his endeavors. Other family members get involved in the struggle for political power, sexual gratification, and money.
Critic Reviews for China is Near (La Cina e vicina)
Audience Reviews for China is Near (La Cina e vicina)
½
In "China Is Near," Vittorio(Glauco Mauri), a professor, has been selected to be the socialist candidate for councilman, despite his severe lack of experience. Well, he is from money, so there is that. That might also explain why Carlo(Paolo Graziosi), a bookkeeper, is so resentful at being passed over. In the meantime, Vittorio's sister Elena(Elda Tattoli) continues with her affairs, as if nothing important else is happening which only serves to irritate her brother. "China Is Near" is a witty political satire aimed at the Socialist Party of Italy which here is accused of waffling between the Communists and the conservative Christian Democrats.(Is it just me or are politics in Italy really weird?) And that's when they are not sidelining women or being distracted by sex. That is kind of ironic because the movie does tend to get distracted in spots, even while managing to be quite entertaining in the end.
China is Near (La Cina e vicina) Quotes
There are no approved quotes yet for this movie.