Churchill: The Hollywood Years
(2004)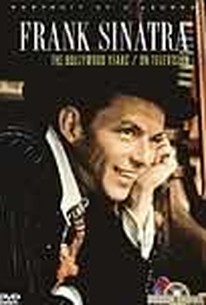 Churchill: The Hollywood Years Photos
Movie Info
A group of American executives making a film about World War II decide that since their lead is rather unglamorous, they will draft in an American G.I. to play the part of Winston Churchill. Their take on the war depicts a handsome Churchill falling in love with Princess Elizabeth, who is herself involved in the war as an undercover agent. Together the glamorous couple uncover a secret plot within the royal palace itself and battle to save the world from the evil clutches of Hitler.
Critic Reviews for Churchill: The Hollywood Years
All Critics (5) | Top Critics (2) | Fresh (2) | Rotten (3) | DVD (1)
The humour is largely underpant-based and of the all-mincing, all-flouncing gay stereotype variety, which looks like a barefaced insult to the audience
Occasionally familiar, but always funny - it's a work of comedy genius that you'd be desperately sad to miss.
December 5, 2004 | Rating: 74/100
Audience Reviews for Churchill: The Hollywood Years
½
I may have not reviewed them all the ones I've watched but I'm on a slow journey to own and watch every single film with Christian Slater in, not only does this require busting out the old VCR but it also runs the risk of watching some potentially awful films, one of which I thought would be 'Churchill: The Hollywood years', suffice to say I was pleasantly pleased.Okay, son the narrative is a bit jolted, the film had about four endings and the whole set up featured in modern times wasn't the greatest idea, but this is a comedy and it's certainly not meant to be taken seriously, especially since Slater plays Churchill if he was an American G.I that marries queen Elizabeth, rediculous. But fun.This was one of the Slater films I was most worried about and I'm happy it turned out reasonably well. Even if it is pasted with annoying moments it still gets some good laughs and is an enjoyable 80 minutes.
Cameron Sherwell
Super Reviewer
½
This is absolute bunkum but great fun with it. Its silly, its over the top and I loved it.....Slater plays a great part even if it is a little traitorous......lol.
Barry Lappin
Super Reviewer
½
Bizarre re-writing of World War II history in the style of a British Naked Gun film, that unfortunately has more misses than hits. It's only 80 minutes long, but this would probably have worked better as a running skit in a TV sketch show (it's from the writer of "The Comic Strip presents...") than a feature film. There are some laughs to be had: Christian Slater doing a rap about The Third Reich and Neve Campbell's pretty accurate impersonation of Princess Elizabeth are good value, but there's only so much mileage you can get out of hearing Leslie Phillips tell people to 'f*ck off' before it starts to grate, and the "Everything But The Kitchen Sink" approach makes for a cluttered film. Worth a look if you're a fan of Christian Slater or Neve Campbell, or get a kick out of politically incorrect British humour.
Daniel Parsons
Super Reviewer
Churchill: The Hollywood Years Quotes
There are no approved quotes yet for this movie.