Cold Fever
(1996)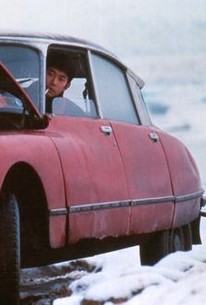 Movie Info
All poor Atsushi Hirata really wants is to leave the cold Japanese winter and take a week's vacation in warm Hawaii. Unfortunately, he ends up forced to honor tradition and travel to even more frigid Iceland to pay tribute to his late parents who died there seven years before. This internationally produced very funny road movie chronicles his many misadventures that begin when he disembarks from his plane in the midst of a blizzard and ends up boarding the wrong bus. The bus takes him to some popular hot springs and he must take a taxi back to Reykjavik. He doesn't make it back, because the driver needed to stop in his hometown and participate in a nativity pageant. This forces poor Hirata to bum a ride on a truck. During the journey, he meets a broad assortment of eccentric and bizarre characters ranging from a woman with a thing about photographing funerals, an aspiring Bonnie and Clyde, and a band of Icelandic cowboys.
Critic Reviews for Cold Fever
Audience Reviews for Cold Fever
Japanese businessman reluctantly travels through wintery Iceland to perform burial ceremony for dead parents. Its a good premise - road rip with extra Icelandic-Japanese culture clash- the scenery is stunning, the lead actor plays a nice mixture of confusion and adaption, and there's a cameo by Seijun Suzuki as the wise old grandfather. Downsides are too many quirky characters popping up along the way, each out-quirking the previous, and too many repetitions of the music & funeral motifs, just in case you missed them the first half a dozen times. The scenery is stunning though.
Cold Fever Quotes
There are no approved quotes yet for this movie.