Cold Weather
(2011)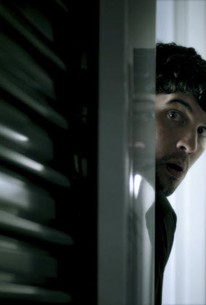 TOMATOMETER
AUDIENCE SCORE
Critic Consensus: For viewers who manage to stay invested in its occasionally aimless story, Cold Weather proves a surprisingly sophisticated blend of mumblecore and indie noir.
Movie Info
A self-styled Sherlock Holmes leads an unlikely team of irregulars in this charming comic mystery from indie auteur Aaron Katz. The film premiered to critical acclaim at the 2010 SXSW Film Festival, followed by a much-lauded screening at the 2010 Los Angeles Film Festival. After abandoning a promising academic career in forensic science, aimless Doug (Cris Lankenau) returns to Portland to live with his more responsible big sister Gail (Trieste Kelly). He quickly lands a dead-end job in an ice factory, but his latent passion for detective work is stoked when his ex-girlfriend goes missing. Armed with a handful of arcane clues, Doug enlists Gail and co-worker Carlos (Raúl Castillo) in a ramshackle investigation that draws the slacker sleuths into Portland's not-quite-seedy underground. Building on the lyrical style and naturalistic performances of his two previous features, DANCE PARTY USA and QUIET CITY, Katz offers a refreshingly idiosyncratic spin on genre conventions. He eschews the twisty plots and violence of modern neo-noir in favor of sly, deadpan humor and closely-observed performances. COLD WEATHER is simultaneously a story of a brother and sister getting to know each other after years apart and a mystery in the great tradition of crime and detective fiction. -- (C) IFC Films
News & Interviews for Cold Weather
Critic Reviews for Cold Weather
Audience Reviews for Cold Weather
So laid back it almost seems merely like a slice of real life ... until a mysterious disappearance in Portland jars an ex- forensics student out of his self- induced doldrums and onto the case. The result is a heightened suspense factor in this clever slacker take on the film noir detective genre that's difference makes for a matter of taste.
Kevin M. Williams
Super Reviewer
½
Cast: Cris Lankenau, Raúl Castillo, Robyn Rikoon, Trieste Kelly Dunn, Jeb Pearson, Brendan McFadden, Ben Stambler, Katy Rothert, Paul Rothert, Jerry Moyer Director:Aaron Katz Summary: After things go south for former forensic science major Doug (Cris Lankenau), he leaves Chicago and returns home to Oregon to live with his sister, Gail (Trieste Kelly Dunn) -- and soon finds himself entangled in an unexpected situation that calls on his investigative mind. Together with Gail and his friend Carlos, Doug uses his forensic skills and the techniques he's learned as a detective fiction enthusiast to unravel the mystery he encounters. MyThoughts: "The movie is a bit slow and doesn't give a lot of background on the character's, but I still found the story interesting and the character's to be likeable.The film is an independent mystery with the concept being the likes of Sherlock Holmes. It's a simple film. No blood or guts. But enjoyable none the less. I found it to be funny too. It's one of those films where you feel like you've been dropped into the middle of these peoples lives. No build up, no back story, just the here and now of what's happening. Not a bad film to watch on a long day."
♥˩ƳИИ ƜѲѲƉƧ♥
Super Reviewer
½
Sometimes when you are viewing a film, it seems like you are a fly on the wall, witnessing the events as they naturally occur. This can be a definite plus, as it shows how seamlessly actors can suspend the wall between the screen and the viewer, but it can also be a deterrent, as in the case of Cold Weather, the events are so natural and seem so mundane that instead of being real, it becomes almost surreal. Fortunately for me, I had forgotten why I wanted to view this film, other than that Ebert had recommended it. So I had no preconceptions going in, other than the short synopsis that Direct TV gives its films ("a comedy/mystery" now there's a novel concept). The beauty of this film is that, yes, there is a mystery - and I'm not going to say what it is - only that said mystery only begins to unfold half way through the films 100 minute run time. In the meantime you get to know the main characters, by witnessing how they go about their everyday lives. It's reality TV, only it's REAL, not some jumped up, look at me, BS, but actual, understated, this is my daily/weekly routine kind of stuff. Boring? Perhaps, and you keep wondering where the film is headed; but there's a point to it all - giving the film a very quirky tone that is yet another double edged sword - serving it well, but perhaps being too understated for its own good. It's hard to decide. As the film abruptly ended (literally) - I sat and thought for several minutes - yeah, it all worked, the tone, the fabulous "non-acting" of the actors... and yet does an Indie film have to scream Indie at the top of its lungs? In all, the characters are all believable, just regular folks, and there are so many subtle moments where the film seems just right, that I found this a refreshing trip away from Hollywood - note the fact that there is a chase scene ... involving only one car! Said scene, and the setup behind it are perfect examples of "what would you do?" Probably the same things these "regular" folks did - and that's the beauty of it... although the film's abrupt end, while I understood it, left me wanting some kind of resolution - see, I'm brainwashed by Hollywood after all.
paul sandberg
Super Reviewer
Cold Weather Quotes
There are no approved quotes yet for this movie.