Crimewave
(1986)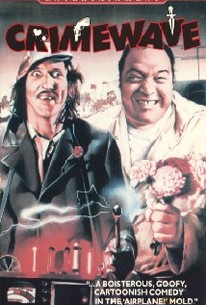 Movie Info
In a slapstick spoof of hitmen and crime stories, the head of a security systems company (Hamid Dana) is bumped off by two gonzo exterminators (Brion James and Paul L. Smith) who have gone from stomping out pesky varmints to stomping out human targets, and one of them does so with gusto. Now the exterminators go after the partner who hired them and his blatantly obnoxious wife (Louise Lasser) and in the meantime frame a poor security guard (Reed Birney) for the murder of the company boss. The tale is told in flashbacks, as the security guard has been tried and convicted and is shown at the beginning, about to be executed.
Critic Reviews for Crimewave
Audience Reviews for Crimewave
½
In a word: wacky. Make that wackywackywacky! From start to finish, a manic, at times surrealist adventure chronicling one crazy night when a co-owner of a home-security business hires two psychotic exterminators to off his partner for selling him out. Neighbors, onlookers, and innocent bystanders all become involved in the mayhem with very broad, often cartoonish characterizations. Great camerawork and imagination with several laugh-out-loud moments (best: the final expression of Mr. Yarman.) Only a protracted car chase/cliffhanger bogs down the silliness. Not unlike an early Coen brothers comedy, and not at all surprising since they co-wrote the script with pal Sam Raimi directing one of his earliest films (which means a great role for smarmily handsome Bruce Campbell as a smug, slick-talking heel.) Five times more entertaining than Spider-Man for 1/50th the cost.
Doctor Strangeblog
Super Reviewer
½
Brion James and Paul Smith are hysterical in this very bizarre, live-action cartoon. Bruce Campbell shows why he's the man from day one. Very interesting to see different aspects of this film that have become trademarks for director Sam Raimi and the Coen Bros as writers. The hero is named Vic, so you can't go wrong there.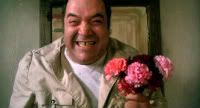 El Hombre Invisible
Super Reviewer
½
A great dark comedy collaboration between the Coen Brothers and Raimi.
Anthony Valletta
Super Reviewer
Crimewave Quotes
There are no approved quotes yet for this movie.