Cyrus: Mind Of A Serial Killer
(2010)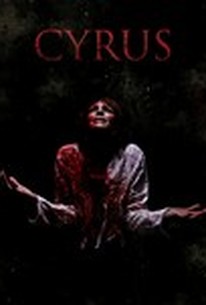 AUDIENCE SCORE
Critic Consensus: No consensus yet.
Cyrus: Mind Of A Serial Killer Photos
Movie Info
A television reporter gets the lead of a lifetime while investigating the case of a mysterious, Midwestern serial killer in this brutal horror yarn inspired by actual events. Shortly after learning that more than 200 college students have gone missing in a rural area of the American Midwest, Maria Sanchez (Danielle Harris) receives a call from a man (Lance Henriksen) who claims to have personally known the man responsible for killing them. As the soft-spoken stranger speaks of sadism, cannibalism, and irrepressible bloodlust, the terrifying story of Cyrus (Brian Krause) slowly comes into focus. And with each new detail of his heinous crimes, the reporter's dread continues to grow. A quiet man who once married a beautiful woman, Cyrus snapped when he caught his wife with another man. From that day forward, nothing could stop the beast inside. Tiffany Shepis, Rae Dawn Chong, and Doug Jones co-star. ~ Jason Buchanan, Rovi
Critic Reviews for Cyrus: Mind Of A Serial Killer
All Critics (3) | Fresh (1) | Rotten (2)
Predictable and a bit sloppy on many levels, but occasionally effective, scary and somewhat intriguing.
Cyrus is a remarkably fresh take on sort of a stale subgenre these days. Anchored by great performances and a unique storytelling approach, the film is a great find for all those indie horror fans out there.
August 10, 2011 | Rating: 3/5
...a fairly strong premise that is, for the most part, employed to pervasively underwhelming effect...
Audience Reviews for Cyrus: Mind Of A Serial Killer
½
It's possible for a film to have a cool title, cover, and even preview, but still be a complete waste of time, enter Cyrus: Mind of A Serial Killer. In a remote Midwestern community, over a hundred women have disappeared over the last twenty years. Not wanting to create a panic, the local authorities have explained away most as accidents and isolated incidents, while they search for the truth. The cover up has worked until a local reported is contacted by a man who claims to not only know the truth, but know who the killer is. The film is laid out in a flashback, as this mysterious man tells the life story of this man, Cyrus, and what created him, what he did, how he did it, and why. Just one problem, it's boring! This film is supposed to be an inside look at a serial killer and what makes him tick, how he operates, but not only does it move as slow as molasses, but you really don't even see much of anything! This is an independent film about a serial killer!? Where's the gore, blood, insanity? It's more like watching a documentary on the History channel. As for the cast, Brian Krause isn't a bad actor, but certainly not someone I would ever think of as a serial killer, he's just very quiet and emotionless throughout, in other words, boring. The old man, Lance Hendriksen, sits in a chair and tells a story the whole time, also boring. The producers of this film built it up to be this huge thing, an inside look at a serial killer the likes of which we've never seen before, and they were right, I've never been so bored watching a horror thriller in my entire life!
Todd Smith
Super Reviewer
Cyrus: Mind Of A Serial Killer Quotes
There are no approved quotes yet for this movie.