Dahmer
(2002)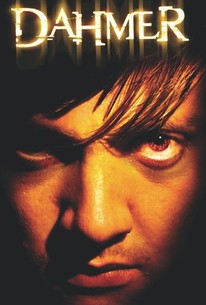 Movie Info
A low-key glimpse into the life and crimes of one of history's most notorious serial killers, Dahmer doesn't concern itself with the gruesome nature of its protagonist's horrific crimes, but rather the troubled mind of the man who committed them. Focusing on the later years in the life of Jeffrey Dahmer (Jeremy Renner), David Jacobson's film follows the troubled killer from department store to gay nightclub as he stalks his prey and battles his inner demons, all the while providing contrast to current events with flashbacks from the days during which madness finally gained an inescapable grip on his already unstable mind. From his days in a Milwaukee chocolate factory to nights spent haunting the streets in search of prey, the viewer peers cautiously over the edge of an abyss so deep and so far-stretching that most minds will never fathom the truly monstrous nature of Dahmer's heretofore unprecedented crime spree. As he befriends and brings home yet another potential victim in the form of an outgoing young man named Rodney (Artel Kayaru), Dahmer is forced to confront his past as the two grow increasingly close over the course of the evening. Will Dahmer have a glimmer of humanity during a night of intimate and revealing conversation, or is it already too late for the unassuming young man who has fallen into the same trap as so many before him?
News & Interviews for Dahmer
Critic Reviews for Dahmer
Audience Reviews for Dahmer
Dahmer is an effective and disturbing, horrifying character study on serial killer Jeffrey Dahmer . Casting a then unknown Jeremy Renner in the lead role. In terms of the psycho horror genre, Dahmer is a fine example of a film that uses a true story, which makes it that much disturbing to shock and horrify its viewers. Renner is terrific in the lead, and you can clearly see hints of his talents that would define his career in later films. The story is engaging, but like I said, this film is a disturbing pierce of work, one that will probably satisfy specific fans of the genre, but it also may divide many as well. Despite this, I think that the film is worth seeing due to Jeremy Renner's memorable performance. Psycho horror films are interesting due to the fact that they always seem to uncover the darkest of the human mind. Dahmer is exactly that, an exercise in madness, one that is constantly unnerving and horrifying from start to finish. The story is simple, but effective in terms of sheer terror due to the fact that Jeffrey Dahmer's crimes are horrifying in nature, and that he was one of the most infamous of all American serial killers. True life horror stories are more interesting due to the fact that, it's not about monsters and other ghouls creating the terror, its real life psychos that provide the real terror, and are more frightening than any horror film combined. Though not a great film, Dahmer is a film that relies on a strong lead performance to really make the film standout above its limitations.
½
"The mind is a place of its own." Dahmer is a tough film to sit through. I guess that's a pretty obvious trait in a film like this. It's dark and it goes inside the mind of one of the most notorious serial killers in American history. Jeremy Renner does a pretty good job as Jeffrey Dahmer, but it's not enough to save this movie for me. For one this film is terribly acted by the supporting cast around Renner and everything about the film comes off as amateurish. These serial killer movies are a weird sub-genre in the horror film genre. Some of them can be good, while still being hard to watch and some can be bad, while being hard to watch. Dahmer definitely falls into the bad definition. It's disturbing, sick, twisted and any other word you could come up with to describe Dahmer, but the film as a whole just doesn't do anything. It's as dull and lifeless as Dahmer, which may be the writer, director's ambition with the material, but it just doesn't work.
Melvin White
Super Reviewer
I was drawn to this film because of Jeremy Renner, who impressed me so much in The Hurt Locker. He does a really good job here as well. If you are at all familiar with the horrific acts of Jeffrey Dahmer, you know that this could have easily been a bloody mess of a slasher / torture porn type film. Luckily the film maker took a more psychological appraoach and I think the film is more powerful because of it. Sure it is still deeply disturbing and slightly gory, but the story is told in such an interesting way that it made for pretty solid film.
Dahmer Quotes
There are no approved quotes yet for this movie.