Deadline - U.S.A.
(1952)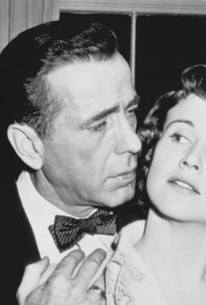 Movie Info
An abundance of subplots are expertly woven together by screenwriter/director Richard Brooks in Deadline - USA. Humphrey Bogart stars as crusading editor Ed Hutcheson, whose newspaper is on the verge of closing thanks to the machinations of the mercenary daughter (Audrey Christie) of Mrs. Garrison (Ethel Barrymore), the paper's owner. Though he and his staff will all be out of work within a few days, Hutcheson intends to go out with a bang, exposing the criminal activities of "untouchable" gang boss Rienzi (Martin Gabel). Despite numerous disappointments and setbacks, Hutcheson achieves a pyrrhic victory as the film draws to a close. Throughout the story, the many pressures brought to bear upon a big-city newspaper--political, commercial, etc.--are realistically detailed, as is the relationship between Hutcheson and his ex-wife Nora (Kim Hunter). The cast of Deadline USA is uniformly excellent, from featured players Warren Stevens, Jim Backus, Paul Stewart Fay Baker and Ed Begley to such unbilled performers as Tom Browne Henry, Raymond Greenleaf, Tom Powers, and Kasia Orzazewski (essentially reprising her unforgettable characterization in Call Northside 777).
Critic Reviews for Deadline - U.S.A.
Audience Reviews for Deadline - U.S.A.
½
Deadline USA has been a tough film to track down, but with the inclusion on BluRay, this film lives into the next generation. The film is a love letter to free press and allows the film to unfold with a storyline that is worthy of the running time. The film is very true, compared to today's press, which is severely right wing, fear orientated and aimed at the lower educated. There is so much going on in the world, but the one thing we should be able to trust is unbias journalism. This film is about sticking to your gut and not backing down when all the cards are down. Bogart is the key to the film and delivers a great central performance. I hope this film develops into a cult film, due to the fact it failed at the box office and vanished for the better part of 50 years. Good old fashioned storytelling with a speech every journalist should watch. 12/01/2019.
Brendan O'Connor
Super Reviewer
Deadline - U.S.A. Quotes
There are no approved quotes yet for this movie.