The Deaths of Ian Stone
(2007)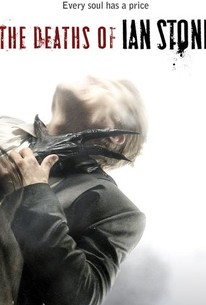 Movie Info
Propelled into the path of an oncoming train by a nightmarish creature that stalks the darkness, an ordinary American finds himself forced to die a new death every day until he can solve the mystery of his own life in this installment of the 2007 After Dark Horrorfest. As the speeding lights rushed toward him, Ian Stone thought he was experiencing his last moments. Having inexplicably survived the frightening incident, Ian is born into a new existence that is completely different despite the fact that he still feels strangely familiar. Soon enough, Ian is thrown into the clutches of death yet again. Upon realizing that he is being stalked by a strange supernatural presence and that he will die a new death every day until he unlocks the lingering secrets of his own life, Ian Stone attempts to thwart death long enough to uncover the hidden truth about his own identity.
Critic Reviews for The Deaths of Ian Stone
Audience Reviews for The Deaths of Ian Stone
A nice little surprise this one turned out to be, shame it's not more highly thought of. The story is intriguing and at least original and I was gripped right up to the end. It's all well paced and lively with some good action and decent special effects, the odd splattering of gore too but nothing OTT. The setting of the film in England was a bit of a bizarre choice with an American lead, Ice Hockey isn't even a major sport over here either! But despite those minor gripes this was a very entertaining film worthy of a watch.
It boasts an original idea and good acting but ultimately it was neither scary or interesting. Fans of horror and science fiction will enjoy it im sure but it grows tired in the second half after a good start.
Directors Cat
Super Reviewer
½
Meh. It had a neat plot at first, then became some lame thing about him being a fear monster....by that point I fell asleep I think.
Curtis Lilly
Super Reviewer
The Deaths of Ian Stone Quotes
There are no approved quotes yet for this movie.