Ducks and Drakes
(1921)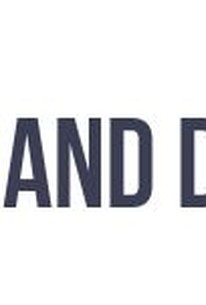 AUDIENCE SCORE
Critic Consensus: No consensus yet.
Movie Info
In this film, Teddy Simpson is the flirtatious fiancee of sportsman Dick Chiltim. To teach her a lesson, Dick talks his pal Rob Winslow into posing as an escaped convict. At first thrilled at the prospect of being kidnapped by the handsome "fugitive," Teddy is soon scared silly.
Critic Reviews for Ducks and Drakes
There are no critic reviews yet for Ducks and Drakes. Keep checking Rotten Tomatoes for updates!
Audience Reviews for Ducks and Drakes
What a charming little movie this is. Bebe Daniels plays a young woman trying to resist her aunt pushing her into marriage with a man (Jack Holt) she doesn't love. Instead she likes doing naughty things: reading salacious books, ordering lingerie, and in some incredibly cute scenes, call random men on the phone and talk to them, without revealing her identity. At one point she's talking to an old guy who exclaims, "Oh, I'm a handsome young fellow, full of pep and crazy about the girls." Shades of the internet, 100 years ago. In another cute scene, Daniels is in a tub built-in to the floor, playfully splashing her aunt. When a couple of Daniels' would-be suitors find out about each other, they resolve to teach her a lesson. From here you can probably guess where the film is heading, and it's too bad that it's a morality tale illustrating the double standard ("Moral: Don't go to weird places with strange men"). I would prefer the spunky young woman being allowed to continue to be herself and to be free, but this was the state of things in 1921. I liked it for what it was, and for zipping right along at 58 minutes.
Antonius Block
Super Reviewer
One of many silent films Edward Lorusso of Kickstarter has bought from the Library of Congress film archives, digitized, hired a composer to add a new score, and released on DVD. There are no fancy preservation techniques applied as the films he selects are in generally good condition. I've compared the studio and credits on IMDb, and while this shares no creative force in common with the Mary Pickford version of Daddy-Long-Legs from two years before, Ducks and Drakes reminds me of that earlier film for some of its characterizations and the way the title cards zero in on a particular metaphor (Daddy-Long-Legs uses all sorts of plant references and Ducks and Drakes uses all sorts of water fowl references). The title is evidently a lost jazz age figure of speech that refers to a person who handles their life or their relationships recklessly. It is also the name for the game where you skip flat stones across water, however I saw no connection between that and anything that happens in the plot other than a major scene happens in a houseboat on a lake. Bebe Daniels, who had been an actress from a very young age in theater and film, is Teddy Simpson, the reckless girl who doesn't want the stable and boring suitor her Aunt has picked out for her, but instead wants to live an adventurous life with many men chasing her. The full impact of the jazz-age flapper culture hasn't reached the world where Teddy lives. Bebe's costumes are still of styles from the previous decade, but she is a proto-flapper thumbing her nose at the authority of her Aunt, sneaking out late with her two girl friends, driving fast cars, and flirting with three men over the phone. Prolific actor Jack Holt is Teddy's betrothed Rob, who seems extremely uptight at first, but as this romantic comedy progresses he warms and becomes more lovable. Teddy's three telephone paramours of varying ages all happen to be members at the same gentleman's club as Rob, so it isn't long before the four of them team up to teach fearless Teddy a lesson, which of course doesn't go exactly according to plan.
Byron Brubaker
Super Reviewer
Ducks and Drakes Quotes
There are no approved quotes yet for this movie.