The Fool (Durak)
(2015)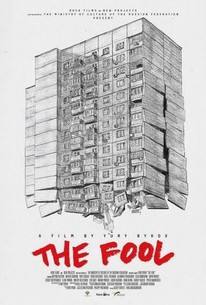 Movie Info
The Fool is a movie about a simple plumber. He is an honest man that is up against an entire system of corrupt bureaucrats. The lives of 800 inhabitants of an old dormitory that is at risk of collapsing during the night are at stake.
Critic Reviews for The Fool (Durak)
Audience Reviews for The Fool (Durak)
I saw this at the 2015 Cleveland International Film Festival where this Russian drama's English title was listed as The Fool. Artyom Bystrov stars as Dima, a conscientious plumber. Artyom has a magnetism in this role as a hero surrounded by corruption. In fact, every synonym for the word honest in your thesaurus applies to this character and he is believable. Russia is still recovering from the collapse of the USSR. In trying to survive and gain power the bureaucrats in one small city have become incredibly corrupt. Dima discovers that a large apartment building full of lower class people and outcasts of society, one of many buildings where he works as a plumber, is crumbling and will probably not stand another 24 hours. The machinations of the bureaucrats to hold their positions and the contempt they feel for the poor unwanted people of this deteriorating building make the red tape impossible to cut through. All the people including Dima's family, from the haves to the have-nots, are drawn cleverly and realistically rather than as caricatures. There are portions of the film that more fully develop a couple of the bureaucrats too. Dima and the few other people who have a seed of virtue left risk life and limb in this intense drama. Throughout the film I perceived a Christian metaphor. I do not mean this is anything like the Left Behind series, which disgusts me, but it shares some themes though firmly planted in this world and not based on being awarded some supernatural afterlife. Dima's principles and his relationship with his father as well as the combination of corruption amongst leaders and physically crumbling housing where the least loved members of society live suggest to me a subtle Christian message. One, like the story of Les Misérables, that I am inspired by unlike the more loudly proclaimed but corrupted message usually force fed by the fundamentalists.
Byron Brubaker
Super Reviewer
The Fool (Durak) Quotes
There are no approved quotes yet for this movie.