Eden à l'Ouest (Eden Is West)
(2009)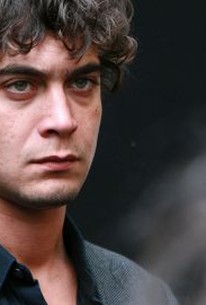 Eden à l'Ouest (Eden Is West) Photos
Movie Info
One man's dogged search for freedom and a better life leads him on a picaresque journey in this comedy-drama from celebrated filmmaker Costa-Gavras. Elias (Ricardo Scamarcio) is a young man from a nameless country in the Mediterranean who has tossed away his passport and paid a smuggler a handsome fee to be hidden inside a ship making its way to Europe. When immigration authorities stage a surprise inspection, Elias jumps ship along with a number of other unauthorized passengers, and hours later he washed up on the clothes-optional beach of a luxury resort on the Southern coast of France. Wearing tattered clothes amidst folks who wear designer originals when they bother to dress at all, dogged by hunger while guess nibble at lavish open buffets, and presumed to be a laborer by the few guests who pay attention to him, Elias is a stranger in a very strange land as he tries to avoid immigration police and survive in a place where he can't speak the local language. Elias stumbles into a brief affair with Christina (Juliane Köhler), a German tourist looking for kicks, but he fares better when he meets Nick Nickelby (Ulrich Tukur), a traveling magician who gives Elias a job as a temporary assistant and invites him to visit him in Paris. When Nickelby moves on, Elias decides to make his way to the fabled city, which is the beginning of a long and sometimes dangerous journey though class-conscious Europe. Eden à l'ouest (aka Eden Is West) was screened at the 2009 Berlin International Film Festival only a few days after its world premiere, appropriately held in Paris.
Critic Reviews for Eden à l'Ouest (Eden Is West)
Audience Reviews for Eden à l'Ouest (Eden Is West)
I loved this and I can't explain why!
Anastasia Bartzoulianou
Super Reviewer
Eden à l'Ouest (Eden Is West) Quotes
There are no approved quotes yet for this movie.