Falling Awake
(2009)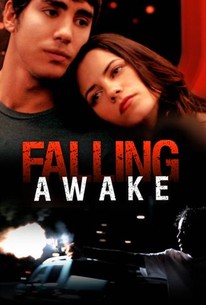 Movie Info
A struggling Bronx musician falls for a pretty girl from Brooklyn while working to launch his career and exceed his father's expectations. Jay (Andrew Cisneros) is a gifted performer from a tough Bronx neighborhood. He's performing on the streets when he meets Alessandra (Jenna Dewan), a Brooklyn muse who encourages him to pursue his dreams at all costs. But in the eyes of Jay's angry, resentful father, the young musician will never get out from under the shadow of his older brother, a Marine who has recently returned home from active duty. Trapped in a vicious self-destructive cycle of violence and anger, Jay must summon the courage to stand up to his enemies, and take those first uncertain steps toward the life he's always wanted.
Critic Reviews for Falling Awake
Audience Reviews for Falling Awake
I was very pleasantly surprised by this movie. Decided to watch it on a whim to see an actor I'm a fan of (Nicholas Gonzales) and though he ended up having a much smaller role than I anticipated, I quickly became consumed by the more prominent characters and their stories. I think the dialogue was the best part of this film. My one complaint sometimes about independent film is that the dialogue feels scripted. With this film, it felt natural, off the cuff, witty, funny. I loved just listening to the conversations between the main character and his friends. This movie is funny, but its also bleak and gritty and sad, but also well done and..diverse..for lack of a better word? The main character could've easily been your stereotypical Puerto Rican 20-something from the Bronx but in this film there's more to him than street ball, his rapper homeboy and his "big brother" from the wrong side of the tracks. The music he loves is diverse, the films and cultures that fascinate him are diverse. I liked that this character wasn't one-note, how the viewer gets to see a new side to him when the situation changers. I'm gonna keep my eye out for more of Augustin's work.
Remi Logan
Super Reviewer
Falling Awake Quotes
There are no approved quotes yet for this movie.