The Fog
(2005)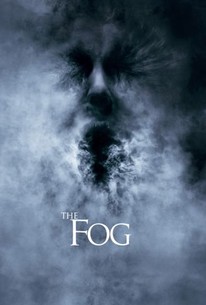 Movie Info
A thick fog enshrouds a coastal town. The fog is reminiscent of one 100 years earlier that wrecked a ship and drowned the seamen aboard. Sure enough, the sailors are back and out to kill whomever they find.
Critic Reviews for The Fog
Audience Reviews for The Fog
The second remake in the same year for some of Carpenter's old classics and it doesn't seem like a lesson was learnt. The age old saying of less is more goes begging yet again folks. This glossy remake simply offers nothing that the original doesn't offer in a better way. There are no real thrills, chills or scares anyway in this extremely poor remake. Not to say that the original was really scary, it wasn't, but it had great atmosphere and more importantly was for an older audience. Yep you guessed it, this overly long remake is a PG-13 cert...oh good grief. The plot is of course nothing terribly scary, an old spooky sea yarn, but at least try for some genuine thrills and a creepy atmosphere. All you get is a pretty blonde boring teen screaming a lot, a token black guy, long drawn out effects which don't add anything and worse fog effects than the original! Some of the effects are nice admittedly but they aren't really needed, its like the plot, it just delves way too deep and goes on too long when it doesn't have to. A typical effect that shows the over the top nature of the production is the tsunami looking wave of fog that approaches the 'Seagrass'. Despite the plot being too long it still manages to not make a huge amount of sense right at the end. The ghost effects at the end are also laughable. A complete and utter mistake for all involved, could have been decent if made correctly but it wasn't. Devoid of anything remotely interesting or even slightly scary or spooky.
Phil Hubbs
Super Reviewer
½
Scary, but quite boring. Switched off once or twice and the storyline wasn't really that interesting. Good but not great!
Bethany Murphy
Super Reviewer
The fog remake totally ruined a piece of classic Horror cinema. It's curious to me why studios continue to remake classics that cannot be remade cause they're so good. But this remake is awful, nothing good going for it, and a waste of celluloid. For fans of the original, this film is a travesty., a film with no creative value whatsoever. The reason that remakes are so bad is that they cast teen idols inb the roles of the characters to hopefully and successfully attract a teen audience. In this remake, you have many stars that may appeal to a teen audience, and in does. I overheard my sisters friends (who are teenagers) talk about how good this film is, teens today don't know shit aboiut great horror titles, and they always seemed suprised vand insulted that these are remakes, and when we the film connoisseurs say the originals films are better, they refuse to believe it. Some remakes are good, I'll admit, but most fail, and this remake certainly fails. It's good on special effects only, but doesn't do anything as good as the original did. This film is simply bad. Poor cast, copied plot, and poor directing should make this film drown in actual fog.
The Fog Quotes
There are no approved quotes yet for this movie.