Four Daughters
(1938)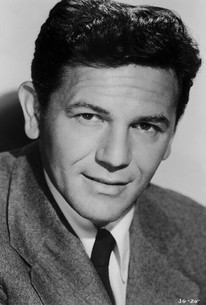 Movie Info
Fannie Hurst's Sister Act was the source for this money-making Warners weeper. The four daughters of the title are played by the Lane Sisters--Priscilla, Rosemary and Lola--and by Gale Page. All are musical prodigies, and all are daughters of master-musician Claude Rains. To help make ends meet, Rains rents several rooms of his home to boarders--most of whom, thanks to the dictates of the plot, seem to be marriageable men. We're supposed to care the most about the mutual attraction the daughters feel towards handsome Jeffrey Lynn, but the film really belongs to John Garfield, making his movie debut (no, he wasn't in 1933's Footlight Parade) as an embittered piano genius. Garfield has us in the palm of his scruffy hand the moment he begins philosophizing about "the fates:" "So they flipped a coin...heads he's poor, tails he's rich....they flipped a coin--with two heads." Aware that he can bring only unhappiness to Priscilla Lane, the daughter who cares most for him, Garfield obligingly drives into a heavy snowstorm and is killed in an auto accident (but it's not staged as a suicide, lest the Hays Office spank). John Garfield made so powerful an impression in Four Daughters that Warners was compelled to write him into the sequel Four Wives, first as a flashback and then as (implicitly) a ghost. Another film, Daughters Courageous, was hastily constructed using the same cast, but with different character names so as to accommodate a happier denouement for Garfield and Lane. Four Daughters was remade in 1954 as Young at Heart, with Frank Sinatra and Doris Day in the John Garfield and Priscilla Lane roles.
Critic Reviews for Four Daughters
Audience Reviews for Four Daughters
Good for its time period, Four Daughters is entertaining despite being overly sentimental.
John Ballantine
Super Reviewer
For the most part, this movie has a good story, but it has some predictable elements and boring scenes. Overall, an okay movie.
Quaint is as good a word as any to describe this film, that's not always a bad thing though especially with a cast as good as this. Claude Rains and May Robson keep the schmaltz to a minimum, Priscilla is very pretty and best of all is John Garfield, wonderfully contemporary even in this slice of Americana.
Four Daughters Quotes
There are no approved quotes yet for this movie.