Gadjo Dilo
(1998)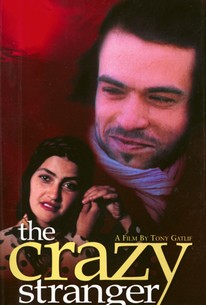 Movie Info
In this comedy-drama, Stephane (Romain Duris), a young man from France, travels to Romania on a mission; his father has recently passed away, and since the old man's favorite singer was an unrecorded gypsy vocalist from Romania, he has come to track her down and put her music on tape. However, he's not sure where she is, and as he wanders though a village in battered shoes on a cold night, an older gentleman of gypsy blood, Izidor (Isidor Serban) allows him to spend the night in his home after regaling him with drunken rants about his dire fate. While gypsies take a dim view of strangers, Stephane goes out of his way to ingratiate himself into their community, and as the locals develop a grudging trust for him, Stephane meets Sabina (Rona Hartner), a beautiful gypsy dancer whose allure is matched by her fiery personality and blunt vocabulary. Izador is Sabina's accompanying musician, and as Stephane is drawn into Sabina's web by the passion of both her dancing and her lovemaking, he also becomes friends with the older man and struggles to better understand his way of life. Director Tony Gatlif, himself of gypsy heritage, previously directed a documentary about gypsy musicians, Latcho Drom.
Critic Reviews for Gadjo Dilo
Audience Reviews for Gadjo Dilo
This was the Gypsy...errr..Roma film was it not? I remember being taken with the uniqueness of the film.
John Ballantine
Super Reviewer
Excellent musical carnival of souls.Gatlif pretty much adores the subject of ethnicity and identity,so the combination gets out of hand for the delirium's purpose and average occasions emphasize on the meaning of craziness.Prickling on foot?I don't think this will happen here,a fiesta for the living and wild endeavors.
Dimitris Springer
Super Reviewer
Gadjo Dilo Quotes
There are no approved quotes yet for this movie.