Get a Clue
(2002)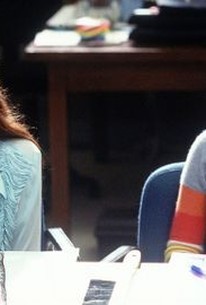 AUDIENCE SCORE
Critic Consensus: No consensus yet.
Movie Info
Lindsay Lohan stars in this Disney Channel cable-TV movie as Lexy Gold, a rich, spoiled teenage girl. While writing the gossip column of her high school newspaper, Lexy suddenly decided to become an investigative reporter, with a favorite teacher as her "target." When the teacher turned up missing, Lexy and her pals promptly transformed themselves into private eyes, not only following clues but also publishing their findings in the local city paper. All this activity took a toll on Lexy's social life with her less privileged boyfriend Jack (Bug Hall) -- and also aroused the attention of a rather slimy corporate investigator named Falco (Charles Shaughnessy). Evidently the pilot for a weekly series, Get a Clue originally aired on June 28, 2002.
Critic Reviews for Get a Clue
Audience Reviews for Get a Clue
½
Forget acting, script, character, reality. You can forget originality too. The only thing this film has going for it - apart from it's 80 minute run time is an alright plot that throws up lots of red herrings before the big reveal at the end - only for this to be ruined by...SPOILER AHEAD The guy (or woman in the alt ending)who framed the guy who faked his own death used the money to buy a really nice jewel, had it made into a brooch then left it in the bank where the mother of the guy who was framed found it and wore it for ten years without knowing until Lohan comes along suddenly knowing about rare gems and recognises it right at the last minute and saves the day and the bad guy (or woman depending on which ending you see) goes to jail, and Lohan decides she might decide to become a detective/reporter.
Marcus Woolcott
Super Reviewer
Get a Clue Quotes
There are no approved quotes yet for this movie.