The Ghost Breakers
(1940)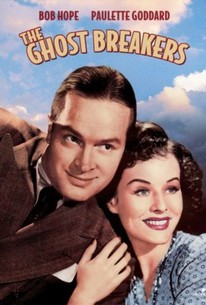 The Ghost Breakers Photos
Movie Info
In this film, radio personality Lawrence L. Lawrence flees New York to avoid being mistakenly arrested for murder. He books passage on a Cuba-bound liner, where he meets heiress Mary Carter. She about to take charge of a supposedly-haunted mansion. Lawrence volunteers to investigate the mansion for Mary.
Critic Reviews for The Ghost Breakers
Audience Reviews for The Ghost Breakers
One of the best of the horror comedy genre owes its success to the pairing of Hope's standard coward routine with Willie Best's standard man servant and coward routine, it's a team made for this stuff. Granted that by today's standards the bits are old and undoubtedly racist but for the times it was groundbreaking. Best got credit on the movie poster, got lines as funny as Hope, and did much more than say "yessir" and "no sir". The height of the film has them together exploring the haunted house. They might've had more chemistry than Hope and Goddard. And it holds up today. See it.
Kevin M. Williams
Super Reviewer
Lovely cinematography, a sharp witted Hope, and a gorgeous Goddard. Even with all that, the film's primary standout was it's casual racism and depiction of African Americans; it often undercut the humor and suspense.
One of my favourtie Hope movies, it's really very funny. If you're a fan, check it out. It's sort of a spoof of old horror and mystery movies.
The Ghost Breakers Quotes
There are no approved quotes yet for this movie.