Goldfish Memory
(2003)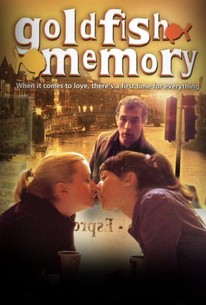 Movie Info
Written and directed by Liz Gill, Goldfish Memory chronicles the ups and downs of several Irish singles who, like goldfish, seem to have a memory span that's simply too short to prevent them from repeating the same actions ad nauseam. Lives intertwine when a middle-aged professor (Sean Campion) with a nasty tendency to chase after his pupils breaks up with one of his conquests (Fiona Glascott) in order to repeat the pattern with another student (Fiona O'Shaughnessy). Shunned, Clara (Glascott) goes on to have a lesbian affair with a local reporter (Flora Montgomery), who turns out to be more than a little possessive. In an effort to get away from the needy reporter, Clara manages to attract the woman who had stolen the affections of her professor in the first place. Goldfish Memory was filmed entirely in Dublin, Ireland, and also features Keith McErlean, Peter Gaynor, and Jean Butler.
Critic Reviews for Goldfish Memory
Audience Reviews for Goldfish Memory
Pretty cute movie all around. Though I think the goldfish thing was a little overkill...some of the characters had them, they were in a bowl at the local bar, one guy had a goldfish shower curtain...and one guy was using the whole "goldfish memory" thing as part of his deal to pick up girls.
Wonderful little Irish film. What makes it more than your average romantic comedy is the cast and the quirky humour. It's something for every audience: there's gay, lesbian and straight couples, so everybody should check it out... ;-)
Goldfish Memory Quotes
There are no approved quotes yet for this movie.