The Grudge 2
(2006)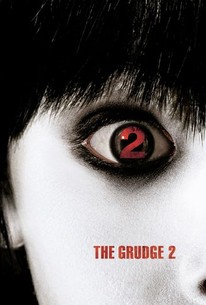 Movie Info
When a cast and crew of a TV show start filming in the apparently haunted house, strange things begin to happen to each of them.
News & Interviews for The Grudge 2
Critic Reviews for The Grudge 2
Audience Reviews for The Grudge 2
A much better film than its predecessor - the premise is intriguing, the scares are more inventive, and the characters are better developed. It's not great, but as far as creepy atmospheric haunted house stories go, The Grudge 2 gets the job done.
Edward Boxler
Super Reviewer
Eric Alvarez
Super Reviewer
The Grudge 2 is yet another sequel to a terrible remake. Where to begin? Like in the first Grudge, the film is plagued with cheap scares, and relies on their special effect to create its "horror", well that doesn't work. If you've read my reviews on horror films, I've stated numerous times that its atmosphere, not special effects that helps create an effective, chilling horror film. The Grudge 2 like its predecessor has the elements absent from the story, and you get a cheap, unscary horror film that tries to scare you by having cheaply done jump scares. If done properly, you can get away with it and still have a great horror film. But with these remakes, they rely on exclusively on that to create the tension. I like atmosphere in my horror films, not cheap jump scares camouflaged with great special effects. The Grudge 2 fails to deliver genuine scares and above all, a great story. Not only that, but the film lacks any good acting. I hate remakes with the exception of a few, and the reason why they are terrible is that the filmmakers try duplicate the original while creating something refreshing that will appeal to the new brain dead audience that think films like this is actual horror. Well, it's not. A terrible film with awful acting, story and minimalistic scares make this a pointless sequel to a remake of a very good Japanese horror film. A shame. I just hope one day, Hollywood gets a reality check and realize how shitty these films are. Avoid if you love true horror.
The Grudge 2 Quotes
There are no approved quotes yet for this movie.