The Haunted Palace
(1963)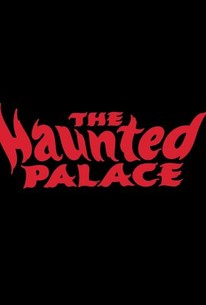 Movie Info
Based on the work of celebrated novelist H.P. Lovecraft, this film showcases Vincent Price, playing dual roles as both a warlock burnt in 1765 and his descendant, who arrives to take up residence at the family estate generations later. Seeking vengeance, the sorcerer takes possession of his great-great grandson.
Critic Reviews for The Haunted Palace
Audience Reviews for The Haunted Palace
The more times I watch this movie, the more I like it. There are some great actors in this movie, and the story is really cool, it's based on a Lovecraft story, and it's great. This is another of my favourite Corman movies with Price, he gives a great performance. I highly recommend this movie.
Marvelous exercise in Grand Guignol, great sets, spooky atmosphere, fine screenplay by scenarist Charles Beaumont based on H.P. Lovecraft's The Strange Case of Charles Dexter Ward, and a splendid two-tiered performance by Vincent Price.
hawk ledge
Super Reviewer
½
When the great-grandson of a warlock (Vincent Price, in both roles) inherits a crumbling palace in Arkham, Massachusetts, bad things are sure to follow for local villagers whose ancestors burnt the magician at the stake. A fun, eerie and artificial atmosphere and a good performance by Price, but like most Roger Corman-directed products of the era it has poor effects and drags at times. From a story by H.P. Lovecraft.
The Haunted Palace Quotes
There are no approved quotes yet for this movie.