Hollow Man 2
(2006)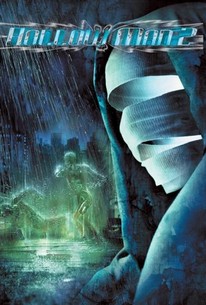 Movie Info
A volunteer soldier and feared assassin find that the blessing of invisibility begets the curse of insanity in director Claudio Fäh's action-packed sequel to Paul Verhoeven's 2000 sci-fi thriller. When skilled mercenary Michael Griffin (Christian Slater) disappears to the eyes of the world, the world is about to become a very dangerous place. A seasoned killer who isn't afraid to take a life or two, Griffin will go to any lengths necessary to find the serum that will save his life and punish the scientists and government agents responsible for his transparent transformation. Now, with a trained killer set loose on the streets and time running out for the molecular biologist who holds the secret to Griffin's condition, it's up to fearless Seattle police detective Frank Turner (Peter Facinelli) to put his skills to the test and capture a killer who can literally vanish into thin air.
Critic Reviews for Hollow Man 2
Audience Reviews for Hollow Man 2
The first Hollow Man movie was awesome! This sequel may be completely pointless but has enough merits to be an enjoyable one too. Things all move along at a good pace with some effective suspense and pretty decent special effects. But it's just a scaled down rehash of the first film plot-wise and doesn't do anything new with the invisibility gimmick. Good fun though.
Another "okay" type of movie.
Dead Angel
Super Reviewer
½
Well...I had to see it cause of Christian Slater, and I'm a sucker for invisible man stories. It was about as lame as I expected. At least it was set in Seattle.
Curtis Lilly
Super Reviewer
Hollow Man 2 Quotes
There are no approved quotes yet for this movie.