Ice Castles
(1978)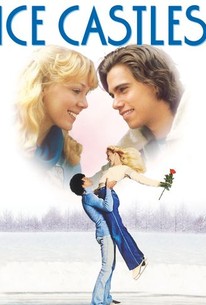 Movie Info
Alexis Winston (played by skater Lyn-Holly Johnson) is a talented ice-skater who is spotted by an Olympic coach. Up until that moment, she was being trained and encouraged by ice-rink owner Beulah Smith (Colleen Dewhurst). Now she is the darling of the skating world, as publicity paints her making a Cinderella-like transformation. Then she has an accident which destroys most of her vision and sends her into a deep depression. Her boyfriend Nick (Robby Benson), her father (Tom Skerrit) and her friends, including Beulah, rally round to encourage her and make it possible for her to skate again. To everyone's surprise, especially her own, not only can she skate again, but she is even able to skate competitively.
News & Interviews for Ice Castles
Critic Reviews for Ice Castles
Audience Reviews for Ice Castles
½
When I was 10 or 11 years old, I was obsessed with this movie. So much so that I had to have an ice skating birthday party. Which was when I found out I *don't* have a natural talent for ice skating.
½
Another teen movie which was a pre-cursor to the 80s teen craze, this one is a drama, and an overly dramatic one at that. First of all, I don't care much for sports related movies anyway, but this combines a sports movie and a melodrama. It could have been a great movie if it had toned down the melodrama a bit, and added a bit of comedy. The romance is good, though.
A story that will inspire anyone to stop at nothing to reach their dreams! :) I love this movie!!! :) I can watch it over and over again! :) Robby Benson is soooo cute and so is Lynn Holly Johnson!!! :) I love Robby Benson. :) Love this so much! :)
Cassie Hill
Super Reviewer
Ice Castles Quotes
There are no approved quotes yet for this movie.