In a Private Garden
(1998)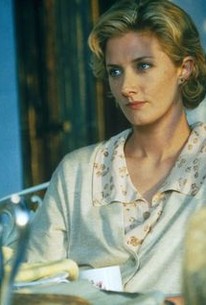 Movie Info
A couple (Joely Richardson, Aden Young) with marital problems concoct a plan to be named in their wealthy employer's will. Molly Parker. Directed by Meg Richman.
Critic Reviews for In a Private Garden
All Critics (5) | Top Critics (1) | Fresh (2) | Rotten (3)
One of the worst films at Sundance, Richman's update of Henry James' novel Wings of the Dove, is marred by obvious text, shallow motivations, and pat ending; beware the romantic meller is aka Under Heaven (where it should have stayed).
August 31, 2006 | Rating: D

I found it uninspiring. I couldn't get a handle on Young's character, who at times seems to be a dumb slab of meat, and at other times is reciting poetry.
Audience Reviews for In a Private Garden
½
[font=Century Gothic]"In the Shadows" begins with Cynthia(Molly Parker) finally having had it with her boyfriend Buck's(Aden Young) drinking and drug use and walks out on him. After losing her waitressing job, Cynthia goes to work as an aide for Eleanor(Joely Richardson), a wealthy and lonely young woman who is dying of cancer. Soon after, Cynthia comes across Buck living on the streets and gets him a job as a gardener for Eleanor but introduces him as her half-brother. Cynthia hatches up a scheme where Buck is to seduce Eleanor in order to inherit her money...[/font] [font=Century Gothic]"In the Shadows" is a not quite predictable movie that ably balances between being cynical and maudlin. The excellent performances of Parker and Richardson raise the film above the routine.[/font]
In a Private Garden Quotes
There are no approved quotes yet for this movie.