Jewel
(2001)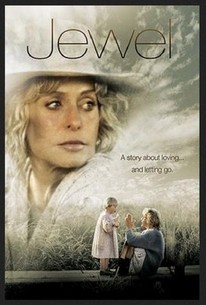 AUDIENCE SCORE
Critic Consensus: No consensus yet.
Movie Info
Based on fact, the made-for-TV drama Jewel begins in 1945, a time when children afflicted with Down Syndrome were casually and cruelly dismissed as "Mongoloid Idiots." Already a mother with four healthy, normal children, 40-year-old Mississippi woman Jewel Hilburn (Farrah Fawcett) gives birth to daughter Brenda Kay, a Down's baby who will forever be challenged both mentally and physically. Urged by the local authorities to surrender Brenda Kay to an institution, Jewel defies the "experts" and packs herself and her family off to Los Angeles, where she hopes that her daughter will have a better chance at a normal life. But in her zeal to shower affection and attention on her "different little girl", Jewel sorely strains her relationships with her husband Leston (Patrick Bergin) and her other four kids. Cicely Tyson makes what the CBS publicity flacks labeled a "special appearance" in the role of a loving caregiver named Cathedral. Based on the novel by Bret Lott, Jewel originally aired February 7, 2001.
Critic Reviews for Jewel
All Critics (1) | Top Critics (1) | Fresh (0) | Rotten (1)
Shapiro, Fawcett, Bergin and Tyson never allow the pic to go for the gut, instead coating it with a layer of contrived dignity almost as thick as Fawcett's frosted lipstick.
Audience Reviews
There are no featured reviews for Jewel at this time.
Jewel Quotes
There are no approved quotes yet for this movie.