King Lear
(1971)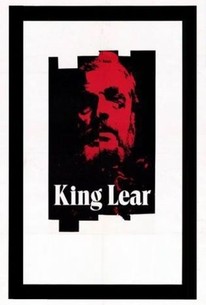 Movie Info
In director Peter Brook's King Lear, Paul Scofield portrays the title character, a senile old ruler, whose susceptibility to flattery proves his undoing. The premise involves Lear's ill-fated attempts to divide his kingdom amongst his three daughters -- a goal that ultimately leads to tragedy. The stark terrain of Denmark stands in for England in this version, adding a brooding visual texture to the picture that exists alongside the traditional Shakespearean dialogue. Lear's daughters are played by Irene Worth (Goneril), Susan Engel (Regan), and Anne-Lise Gabold (Cordelia); others in the cast are Alan Webb (Gloucester), Cyril Cusack (Albany), Patrick Magee (Cornwall), and Jack MacGowran (the Fool). Younger viewers and those faint at heart be warned: +King Lear is one of Shakespeare's most graphically violent works, and director Brook takes every opportunity to emphasize the carnage and gore.
Critic Reviews for King Lear
Audience Reviews for King Lear
Very interesting and risky version of Lear. To some it will simply look unprofessional. I loved it. Very well acted.
Morris Nelms
Super Reviewer
King Lear Quotes
There are no approved quotes yet for this movie.