Kongo
(1932)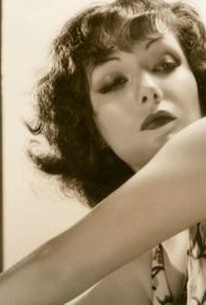 Movie Info
A remake of West of Zanibar, this strange, gut-wrenching melodrama set in the African jungles, offers a disturbing portrait of a bitter, crippled and insane megalomaniac who vents his rage via mental torture against all those who get too near. Walter Huston plays the madman who lost the use of his legs during a battle with his nemesis Gordon. The accident happened many years ago and since then Huston has dragged himself about in his jungle home making the lives of those around him waking nightmares. He has terrified the local tribesmen into total submission with his knowledge deadly voodoo (he tells them guns are magical instruments). He is even crueler to his fellow Anglos. A young white woman comes to visit one day. Believing her to be the daughter of his arch rival Gordon, he gleefully embarks upon a heavy reign of psychological abuse until the poor girl is nearly destroyed. For more fun, he gets a new doctor addicted to drugs and of course he can also torment the woman who loves him, Velez. The horror continues until Gordon suddenly shows up. Vengeful Huston quickly picks a fight and during the ensuing struggle Gordon tells Huston a bitter truth, one that leads Huston to a horrible realization.
Audience Reviews for Kongo
My god, this is a dark movie. I loved it (lol). I'm not sure if it's a guilty pleasure, if I was mesmerized by Walter Huston's fantastic performance, or if it was just how far it pushed pre-Code boundaries; probably all of the above. Huston plays a bitter paraplegic hell-bent on vengeance on the man who crippled him, stole his wife, and then had the nerve to sneer about it (C. Henry Gordon); it's that last bit that really seems to irk him. When the movie opens he's already been in a jungle camp for 18 years, slowly plotting his revenge, and in the meantime, exerting absolute control over the natives via magic tricks, a semblance of their voodoo, and understanding their language. He also exercises absolute control over his 'Portuguese' lover (Lupe Vélez) and two hapless assistants (Mitchell Lewis and Forrester Harvey), ruling them with an iron hand and perpetual scowl. A key part of his revenge is to degrade Gordon's daughter (Virginia Bruce), who has been in a convent all these years, unbeknownst to Gordon. Huston sends for her, but along the way, forces her into prostitution and alcohol addiction. We don't really see her being essentially raped, but it's alluded to, and by the time we do see her, she's his prisoner, filthy and degraded. Enter a travelling doctor (Conrad Nagel), who has problems of his own - a serious addiction to the dreaded "byang root". All of the characters in the film openly have corrupt sides to them. It's made clear that Vélez is promiscuous with the two assistants, and with Huston himself, trading sexual favors for alcohol and gifts. She's scantily clad and practically spills out of her top in several scenes. Aside from the depravity Bruce is subjected to, there are several other disturbing scenes - human sacrifice, the threat of tearing out a tongue with a wire, and burying a man up to his neck with leeches on him. These things aren't shown, but director William J. Cowen is effective in making us squirm. Unfortunately, amidst all of this entertaining pre-code sex, violence, and drug use, there is also racism in the vein of Joseph Conrad's 'Heart of Darkness'. Whether someone is white or black is regularly brought up, and it's pretty clear that people in the latter category are viewed as lesser creatures, beings that are childlike and superstitious, but also dangerous and potentially violent. Huston talks to the natives in heavily broken English often, and they appear with stereotypical adornments, like bone rings through the nose. Early on, Vélez gives a withered old native a bottle of kerosene to drink instead of alcohol, and refers to him as an "old monkey". Mercifully there aren't too many other direct comments like that, perhaps mainly because the natives end up being in the background of the story - but they are always present, surrounding this jungle outpost, and one feels a constant hum of racism in the context for the story. It's as if all of these very dark aspects of humanity in the story are enabled because of the context - here in this bleak jungle, where "civilized" behavior breaks down. What a contrast there is in the scenes in the convent Bruce lives in before being sent for, and in the only other non-jungle scene (being vague here on purpose). The story is about how twisted a man can get because of a raging desire for vengeance, and how much darkness he can cast over everyone around him, but the unleashing of those dark forces seems intertwined with his being in the jungle, and essentially part of native life there. There is a saving grace in his observation to his nemesis that "The color of your skin don't count with me. No black ever did me the dirt white man has," but it doesn't undo what comes before it. And yet, despite these problems, I confess I liked the film. Huston is wonderful, and the epitome of a soul warped by bitterness, like Ahab. The action is salacious and a bit trashy, something that would repel me in a modern film, but which I'm drawn to in these old films (I know it's a contradiction). I liked seeing Vélez, she has such a playful presence, and Bruce, Nagel, and Gordon are all solid as well. The original film, Tod Browning's 'West of Zanzibar' (1928) is frankly the better told tale - clean and taut, and avoiding several of the more lascivious aspects here (the drug use, tongue pulling, leech burial, at least some of the racial overtones, and Velez's character entirely) in order to give us the story from the beginning. As an aside, it was interesting to see some of the shots from that film and the props re-used. Regardless though, if you're in the mood for something dark, they're both worth seeing, and 'Kongo' will have you cringing for both good and bad reasons.
Antonius Block
Super Reviewer
½
Kongo is a brutal and disturbing movie that pushes the limits of film from the thirties; it is a wonder that MGM allowed a movie with this kind of content to be released. By today's standards this movie is pretty tame, but in the context of the time in which it was made the images are shocking. The movie deals with all sorts of topics ranging from racism to drug abuse and the brutality of the death scenes stick with you. The movie is about a deranged and tyrannical man who runs a village in Africa with an iron fist from the security of his wheelchair. He keeps all those around him paralyzed with fear which he perpetuates by performing "magic tricks" like decapitating women and reanimating their bodies. He kidnaps the daughter of his rival, and then terrorizes her and a stranded doctor for most of the film. The treatment of race is a big issue here too which may be a reason why this movie is difficult to find on DVD or VHS. The maniacal madman constantly berates the natives and constantly presumes that "whites" are smarter than "blacks". The movie is a remake of the Lon Chaney drama West of Zanzibar; the difference here being the horror inserted into Kongo's plot. I was completely surprised by this movie; what I expected was another standard 1930's horror flick, but what I received was a compelling movie that kept me up until the wee hours of the morning looking up the history of the film. I highly recommend this movie. "I wouldn't waste Gin on that tribesman, that's kerosene!" Rating: 7 of 10 S!D
Brandon Siddall
Super Reviewer
Kongo Quotes
There are no approved quotes yet for this movie.