Kristy
(2014)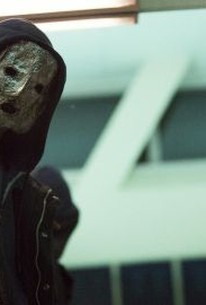 AUDIENCE SCORE
Critic Consensus: No consensus yet.
Movie Info
A college coed opts to stay on campus for the Thanksgiving break, but her choice to do so takes an ominous turn when she is stalked by a mysterious stranger and three other outcasts from society.
Critic Reviews for Kristy
All Critics (1) | Top Critics (1) | Fresh (1) | Rotten (0)
This follow-up to Blackburn's Donkey Punch is beautifully shot, and sets its mostly familiar stalk-and-dash material within the context of contemporary online anomie and a broader debate about chance versus causality.

Audience Reviews for Kristy
½
Formulaic and trite, Kirsty is a poorly made B-horror film. The story follows a college student who chooses to stay on campus over the Thanksgiving break and is stalked by a murderous cult that preys on privileged young girls that they calls "Kristys." The plot is ridiculous and the characters are poorly written. Haley Bennett and Ashley Greene do what they can, but they don't have much to work with. And the directing doesn't do the film any favors either, as the low-budget quality really shows. Monotonous shlock, Kristy is clichéd and uninspired.
Dann Michalski
Super Reviewer
Not bad. Kind of entertaining at times, especially the last few minutes, when the protagonist becomes a total badass.
Stephen Skudlarek
Super Reviewer
I have no idea why, but this reminds me of It Follows, at least stylistically and visually, not necessarily thematically. Of course, this film isn't nearly as good as It Follows is, but this is still a very solid horror/thriller. Perhaps the only thing that I disliked about the film is the fact that, while I understand what the film was trying to do, there's not a whole lot of variation in tone. It starts out at a level and it stays there for its entire running length. It's a fairly one-dimensional film and that's my big problem with it, honestly. I know it's a short film, so they couldn't waste a lot of time delving into the cults and their reasoning for their actions, but it would've been cool to get that insight. It differs from It Follows because that movie had a very intriguing approach to its storytelling that actually made you think about a variety of things all relating to what the titular It might have been and what it was a metaphor for. Granted, this film is much more simplified and everything, but the film is still much too one-dimensional to really reach a higher level, ironically enough considering the bare bones motivation given behind the cult's actions. Another issue is the fact that, at the end, it is revealed that there's various cells of this cult all over the U.S that have been doing the same thing, kidnapping and murdering various women. It's not a bad idea, per se, but it would've been cooler if it had just been the small group featured in the movie. I don't know, it sort of hurts the movie a bit. Not much, because it didn't affect the score, but it does hurt somewhat. With that said I still think it's well-paced, beautifully shot and it properly builds tension. I like how the hunters become the haunted and there's an oddly satisfying wish fulfillment deal going on here. Sort of like what you'd like to do to people who commit horrible crimes. I think a lot of these films miss that point, but not this one. They make the villains' deaths really satisfying to watch. A simple horror/thriller film here, one with flaws, but it's also enjoyable to watch. I had a good time here and I'm assuming that most horror geeks will end up enjoying this. Recommended if you have Netflix.
Jesse Ortega
Super Reviewer
Kristy Quotes
There are no approved quotes yet for this movie.