La città ideale
(2012)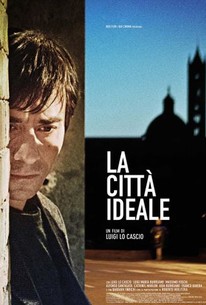 AUDIENCE SCORE
Critic Consensus: No consensus yet.
Critic Reviews for La città ideale
There are no critic reviews yet for La città ideale. Keep checking Rotten Tomatoes for updates!
Audience Reviews for La città ideale
This Italian thriller was recommended to me by a friend who followed the Venice Biennale, and it is written, directed and starring Luigi Lo Cascio, actor past notoriety for thematic films such as The Best of Youth and The Hundred Steps. It was painted to me with such bright colours that I could not resist when I got a chance to see it. What a disappointment this was... I almost quit after 20 minutes - the story was developing so slow and annoying that I had enough - it got better later, though... [img]http://www.everyeye.it/public/covers/11042013/la-citta-ideale_cover.jpg[/img] The story of the architect and ecologist Michele Grassadonia, who moved from his native Palermo in Sicily to live in Siena the ideal city in his opinion. For almost a year is carrying out an experiment in his apartment: being able to live in complete self-sufficiency, without having to resort to running water or electricity. On a rainy night, Michael becomes involved in a series of events which makes him confused and mysterious. I have to say that I had a feeling that the story was moving by a snail speed in the first third. But, the later parts were better developed. Acting was plausible with Aida Burruano, Luigi Maria Burruano, Barbara Enrichi, Massimo Foschi and Roberto Herlitzka, performing the best possible way next to Luigi Lo Cascio. [img]http://cinema-tv.guidone.it/wp-content/uploads/2013/04/la-citta-ideale.jpg[/img] It is not something I would be greatly excited about - just another watchable thriller with some good and some bad stuff.
La città ideale Quotes
There are no approved quotes yet for this movie.